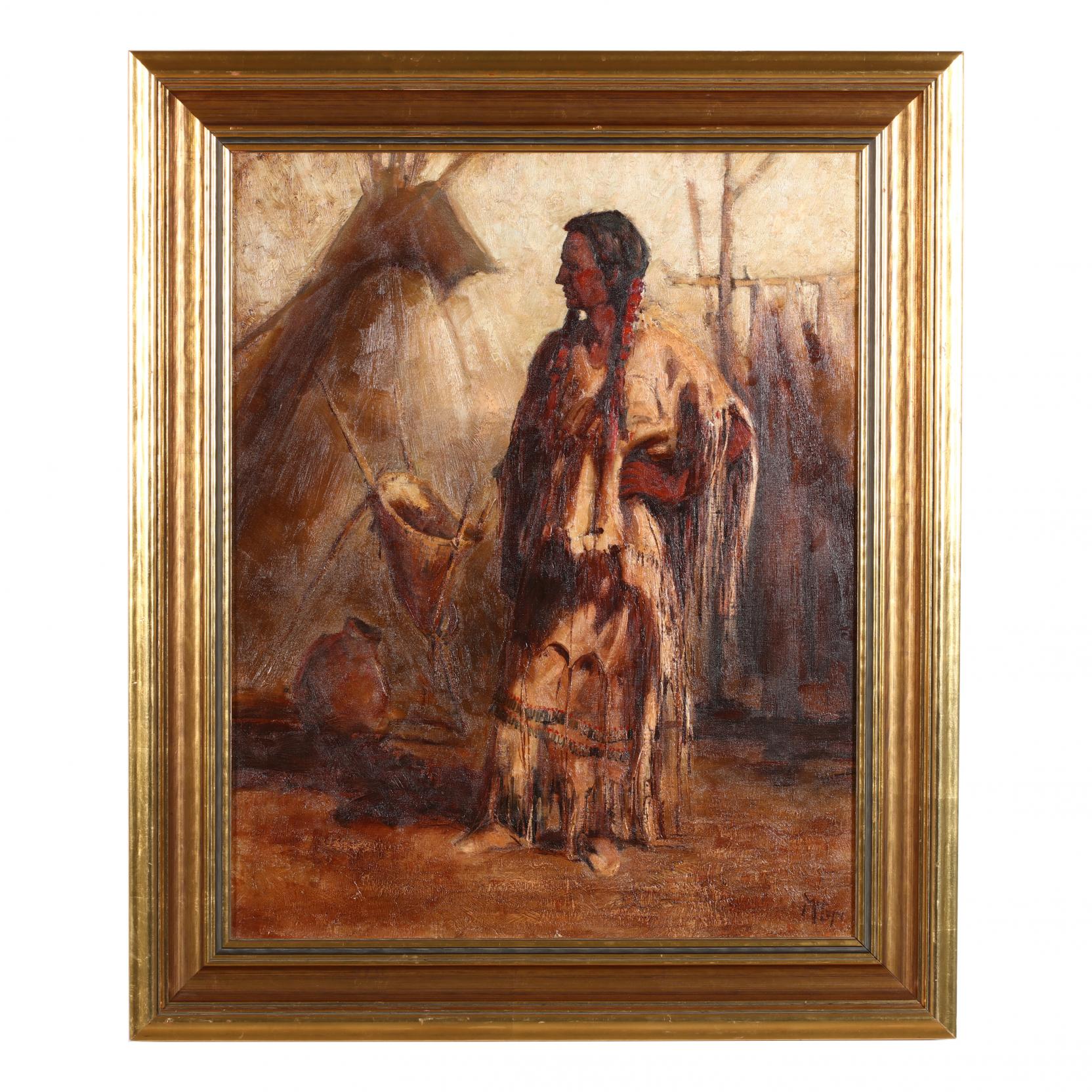 Buck McCain (CA/AZ, born 1943), Untitled (Portrait of a Plains Woman)
Lot Details & Additional Photographs
Oil on canvas, signed "McCain" at lower right, presented in giltwood frame.
Buck McCain is a painter and sculptor of western life. He was raised on a cattle ranch in Southern California, and while pursuing a pre-med track in college, he realized his interest in an art career. McCain has traveled around the United States and Europe practicing art, and he currently resides in New Mexico.
Good estate condition; some light surface grime.