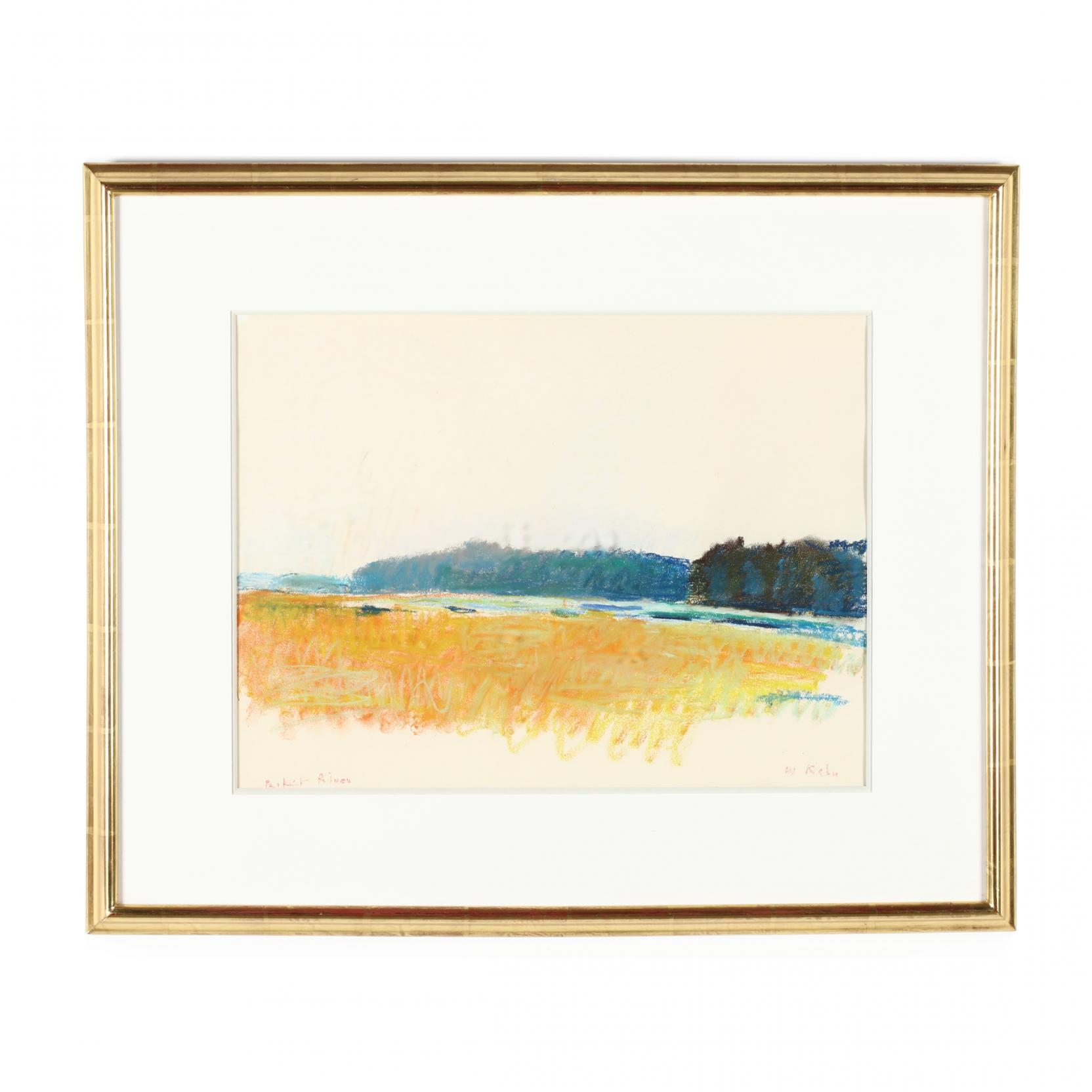 Wolf Kahn (b. 1927), In Ipswich, Mass. (Parker River)
Lot Details & Additional Photographs
Pastel on paper, 1987, signed at lower right, inscribed "Parker River" at lower left, matted and framed under Plexiglass, retaining two gallery labels to the verso.
SS 14.5 x 19.25 in.; DOA 24 x 28.5 in.
Members' Gallery Albright-Knox Art Gallery, Buffalo, New York
Some transfer of pastel medium to Plexiglass; not examined out of the frame.