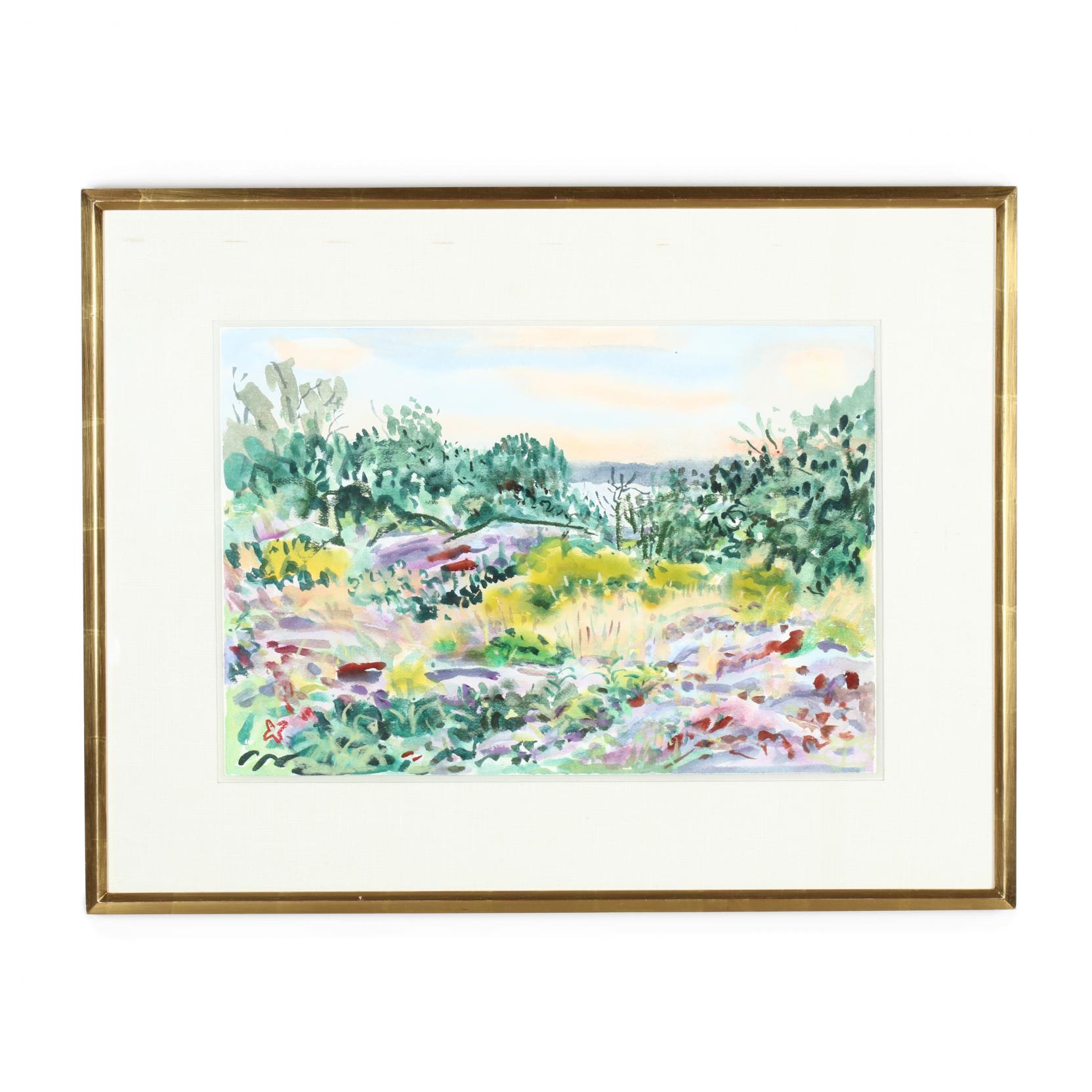 Nell Blaine (NY/MA, 1922-1996), August Light
Lot Details & Additional Photographs
Watercolor and pastel on paper, 1989, signed at lower left, inscribed on the verso and retaining gallery label, with artist's stamp to the verso, attractively matted and framed under glass.
SS 13.25 x 19.5 in.; DOA 21.75 x 27.75 in.
Sylvia Cordish Fine Art, Baltimore, Maryland
Soft cockling to sheet; minor rubbing to frame; several stain marks to linen mat. Not examined out of the frame.