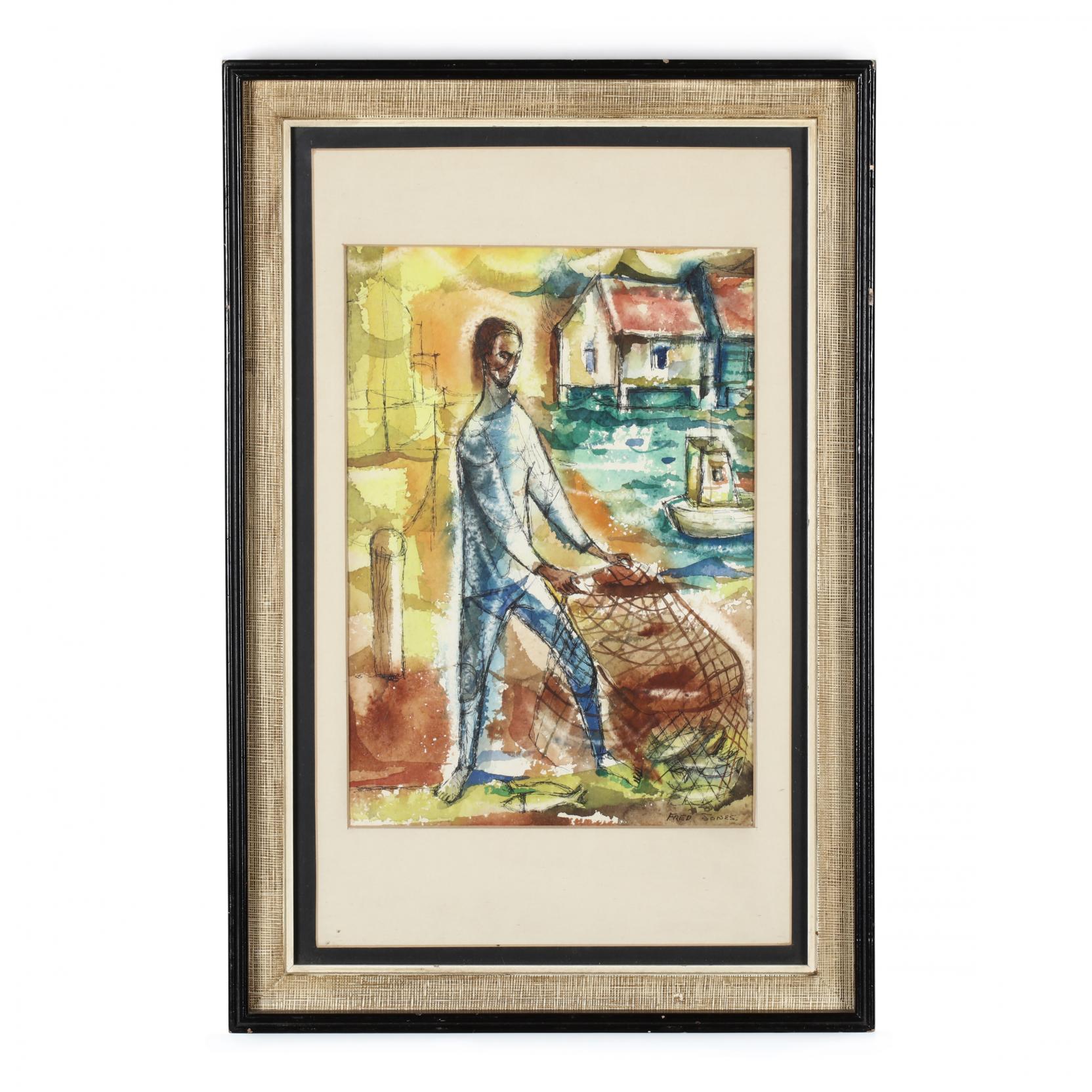 Frederick D. (Fred) Jones (American, 1914-1996), A Fisherman
Lot Details & Additional Photographs
Watercolor on paper, signed at lower right, circa 1960, matted and framed under glass.
SS 13.5 x 9.5 in.; DOA 22.5 x 15 in.
Possibly born in Raleigh, North Carolina, Frederick Jones grew up in Georgetown, South Carolina and Atlanta, Georgia. While still in high school, Jones met Hale Woodruff, a prominent Paris-trained African American artist teaching at several Atlanta area colleges and university. Jones credits Woodruff as a great mentor, father figure, and art teacher. Jones left Atlanta in 1940 to attend the Art Institute of Chicago. In Chicago, Jones was active in the South Side Community Art Center and spent much time with other African American artists including Charles White, Eldzier Cortor, and Charles Sebree. Jones worked in many mediums, but considered watercolors to be his specialty.
Light toning to sheet and mat board; some minor chipping and rubbing to frame. Not examined out of the frame.