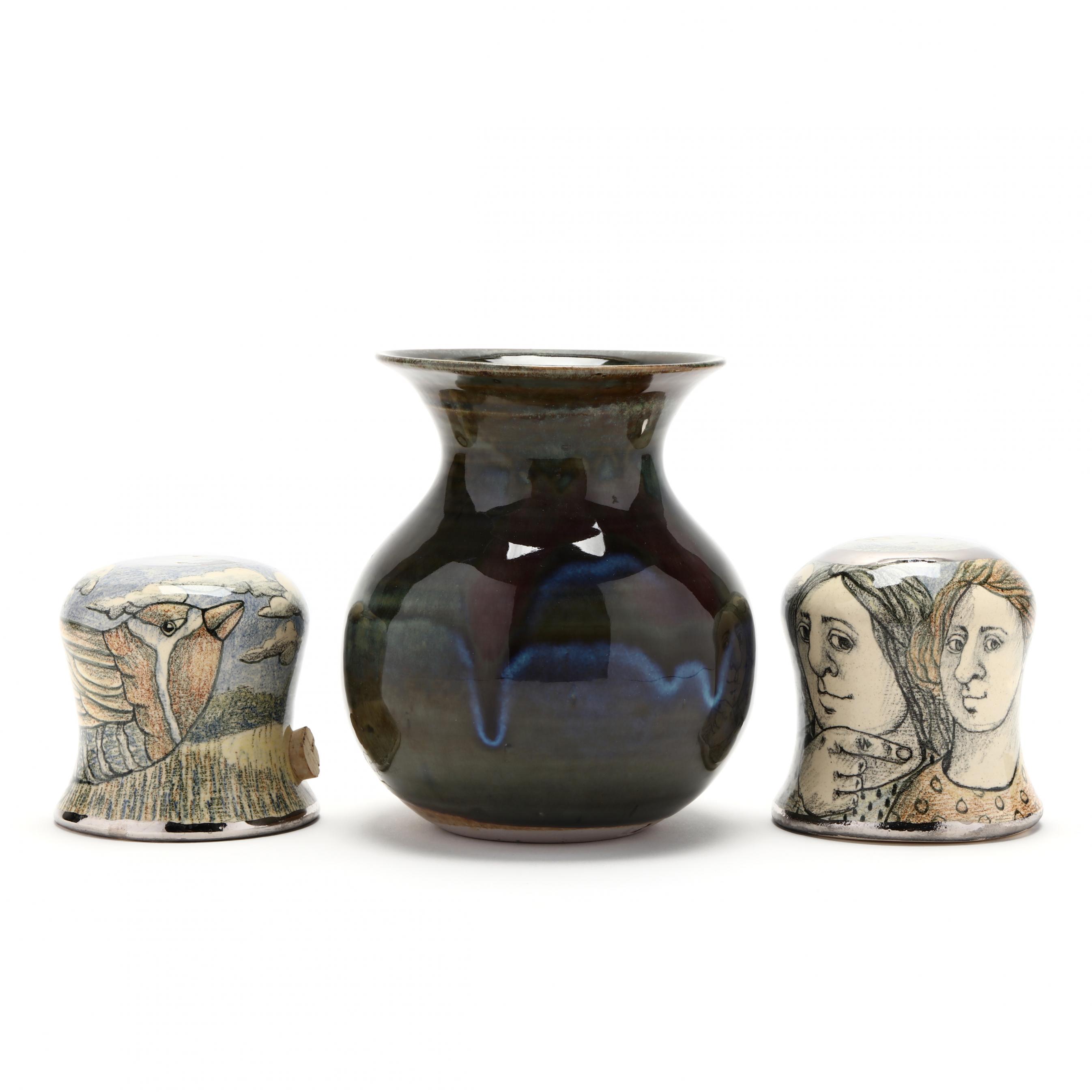 Three Contemporary NC Studio Ceramics by Sally Bowen Prange and Mary Lou Higgins
Lot Details & Additional Photographs
The first a vase by Sally Bowen Prange (NC, 1927-2007), with mottled greenish blue glaze, impressed mark to base (5.5 in.); and a salt and pepper shaker set by Mary Lou Higgins (NC, 1926-2012), each signed and dated 1984, pepper pot missing cork stopper (3.5 in.).
Mary Lou Higgins salt and pepper shakers purchased from Somerhill Gallery, Chapel Hill, North Carolina
Several light scratches to glaze of vase; shakers in good estate condition.