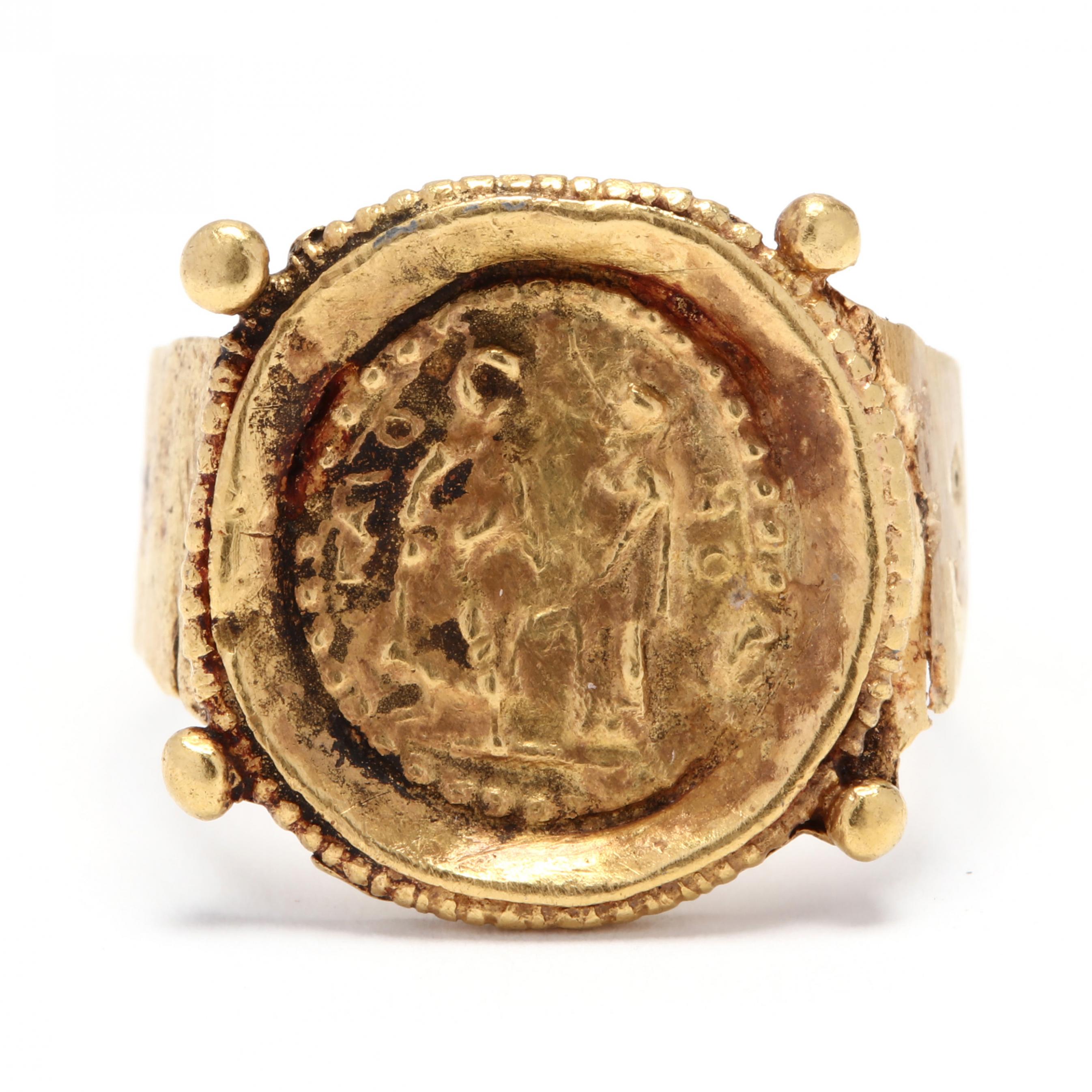 Byzantine Gold Marriage Ring
Lot Details & Additional Photographs
Circa 6th century A.D., the gold bezel consisting of a beaded border with ball corners, the interior plaque shows a standing betrothed couple with letters CAIO to the left and NO to the right.
Ring's interior is 18mm wide
Christie's "Fine Antiquities" (London), December 13, 1988, Lot 181; original invoice and auction catalogue are included.
No apparent condition concerns.