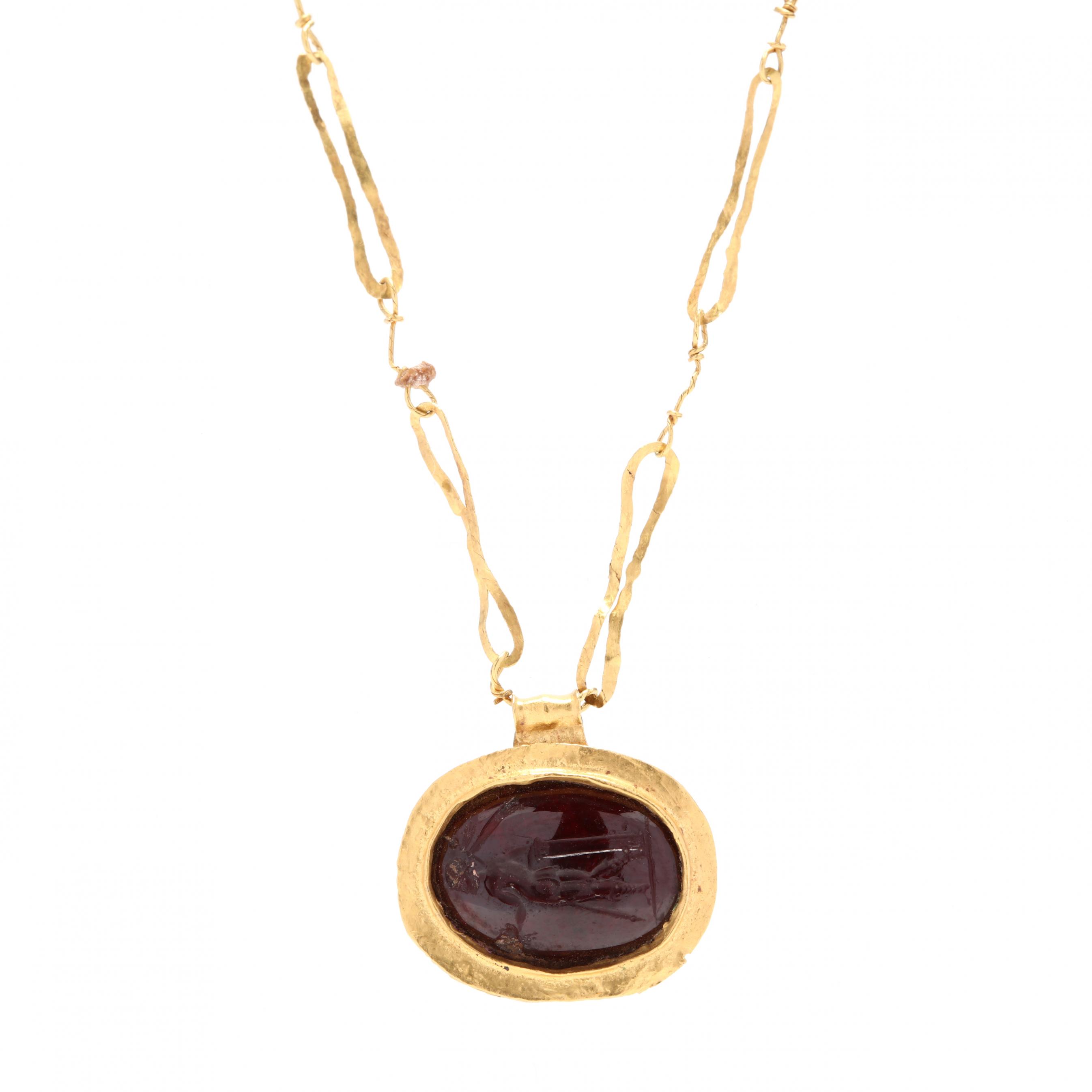 Late Hellenistic or Early Roman Gold Necklace
Lot Details & Additional Photographs
2nd-1st century B.C., a garnet intaglio carved with a standing female leaning against a column is set into a gold pendant fitted with two 7.5 in. finely fashioned gold suspension chains terminating in a hasp.
Sotheby's "Antiquities" (London), July 11, 1988, Lot 63; catalogue and original invoice included.
No apparent condition concerns.