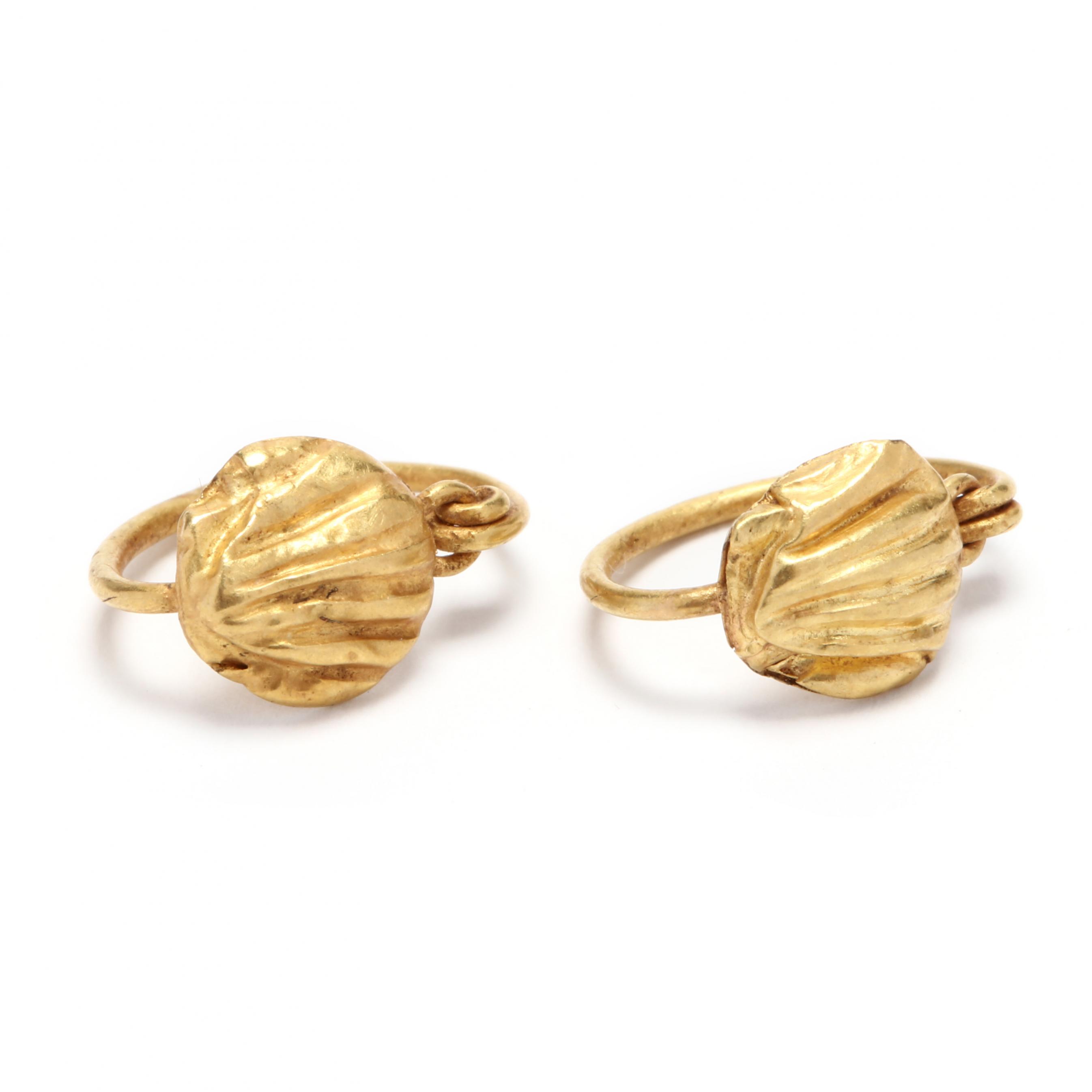 Pair of Roman Gold Hoop Earrings
Lot Details & Additional Photographs
1st-2nd century A.D., realistically fashioned as concave scallop shells.
Shells 3/8 in.; hoops 5/8 in.
Purchased from Harmer Rooke Galleries, New York City, April 12, 1989, Auction XXXII, Lot 120; includes a COA plus a copy of the auction catalogue cover, listing and photo plate showing the earrings.
Excellent condition and wearable.