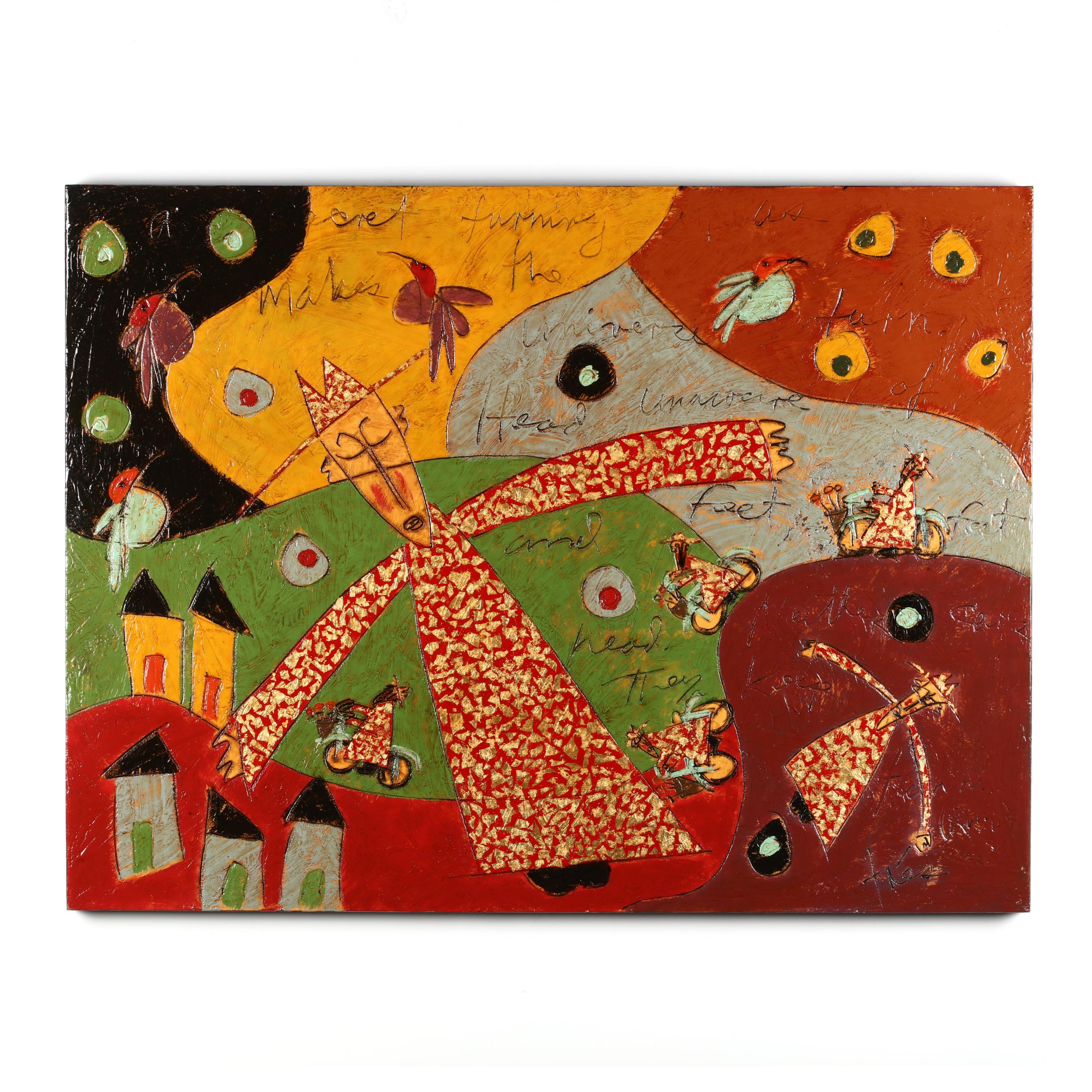 Trés Taylor (AL), secret turning...
Lot Details & Additional Photographs
Mixed media on tarpaper, signed at lower right, inscribed on the verso.
Biochemist turned artist, Trés Taylor began painting in 1999 after interviewing R. A. Miller, a Georgia folk artist, and divine inspiration sent him a "paintbrush from the sky." Taylor works on tarpaper, often incorporating red Alabama clay in his works. His joyful paintings have been exhibited nationally and internationally.