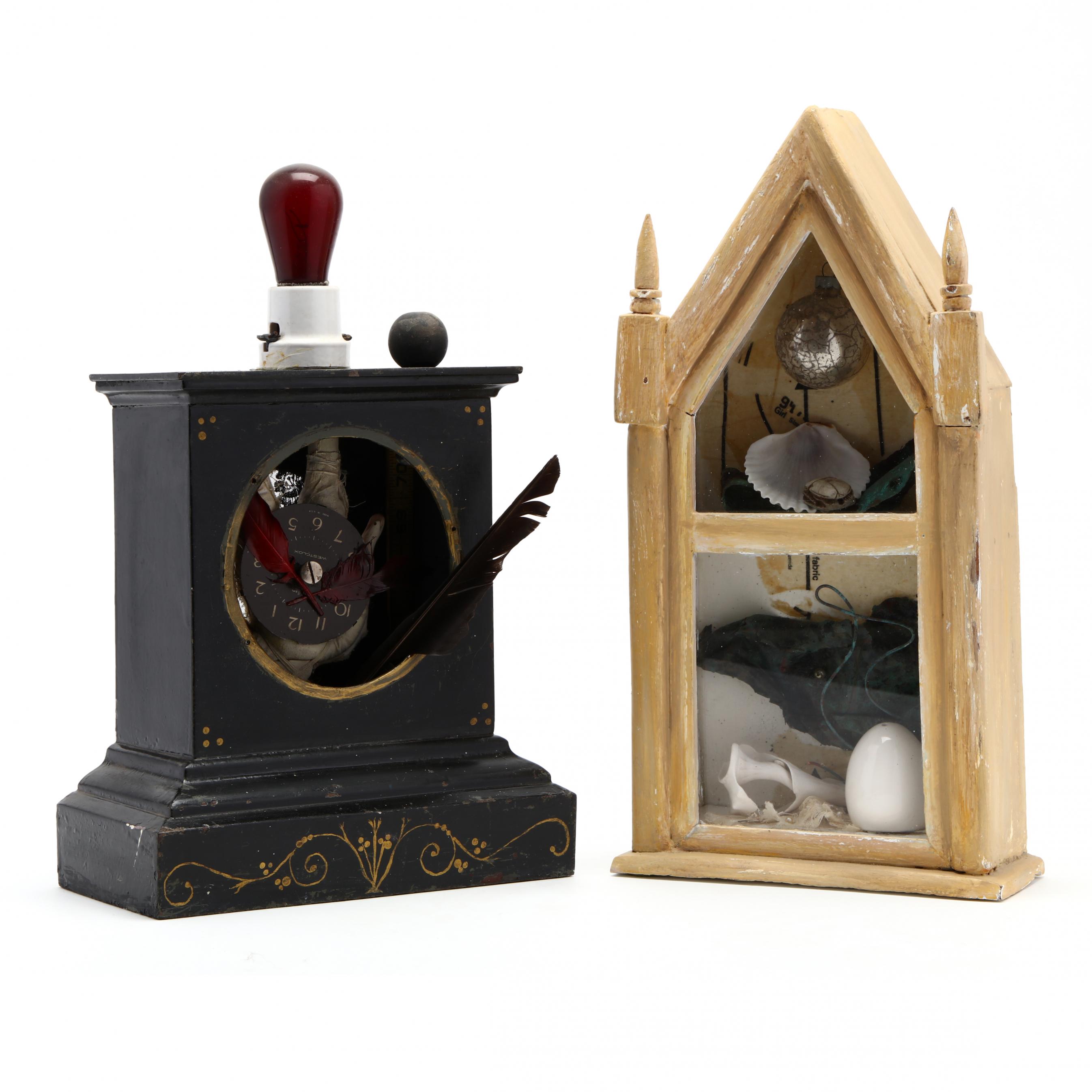 Sandra Ihly (NC, 1939-2019), Two Contemporary Clock Assemblages
Lot Details & Additional Photographs
Circa 2009, comprised of antique mantel clock cases with various found objects, one is signed.
Sandra Ihly's art involves working with household objects to create assemblages that contribute to a broader conversation on the role of women in society. In 1998, she was was interviewed for a New York Times' article on the burgeoning arts scene in Wilmington, North Carolina and its affect on her artwork.
Some paint loss and loose feathers.