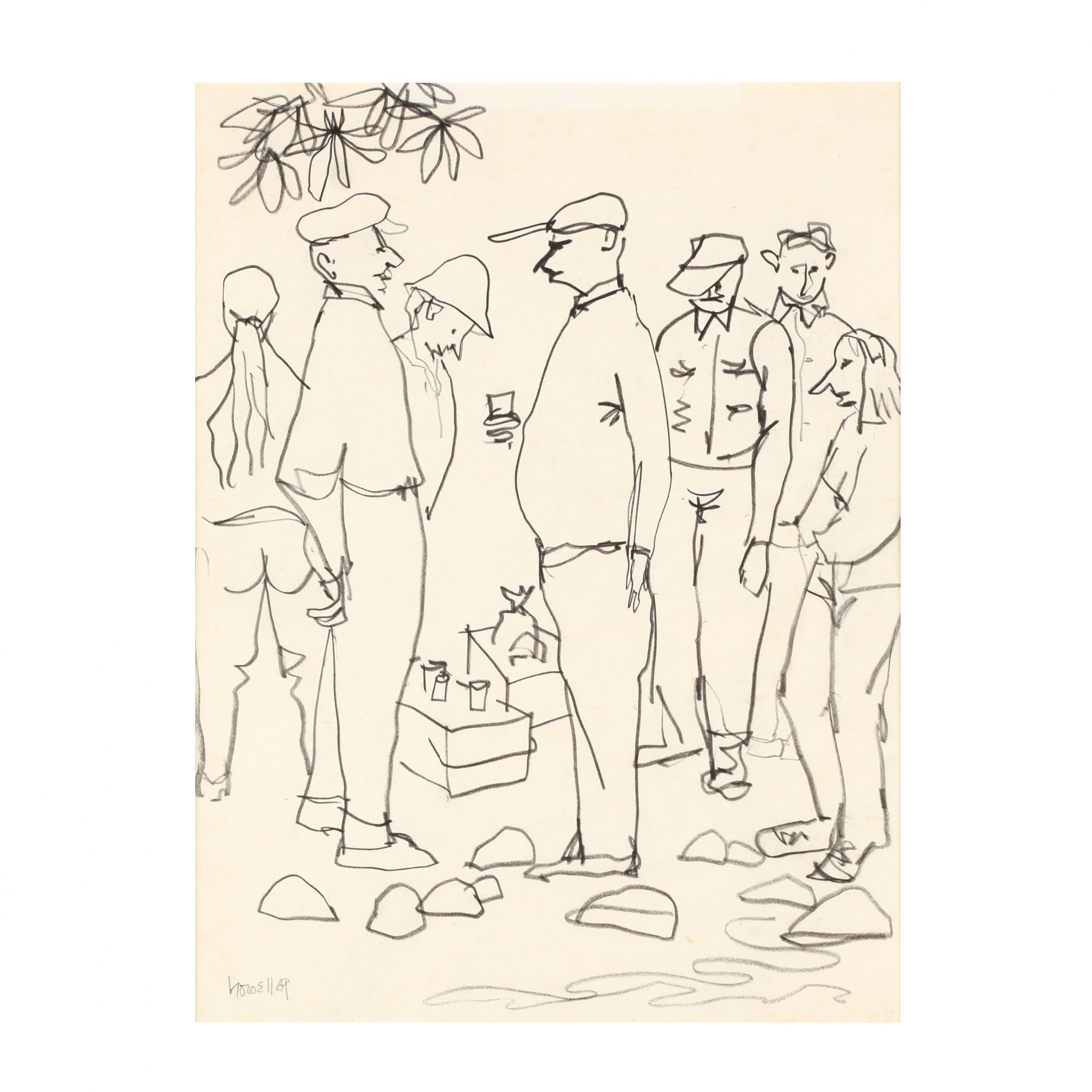 Claude Howell (NC, 1915-1997), The Gossips
Lot Details & Additional Photographs
Graphite on paper, signed and dated 1969 at lower left, matted and framed under glass.
SS 10.5 x 8 in.; DOA 18 x 15 in.
Born in Wilmington, Howell received his early artistic training from an eccentric British transplant, Elisabeth Chant. He went on to seek further training during his travels to artist colonies in the Northeast, New York, and Paris. Through these travels, Howell learned to paint what he knew and loved - life along the Cape Fear.
Toning to sheet; some accretions under Plexiglass. Not examined out of the frame.