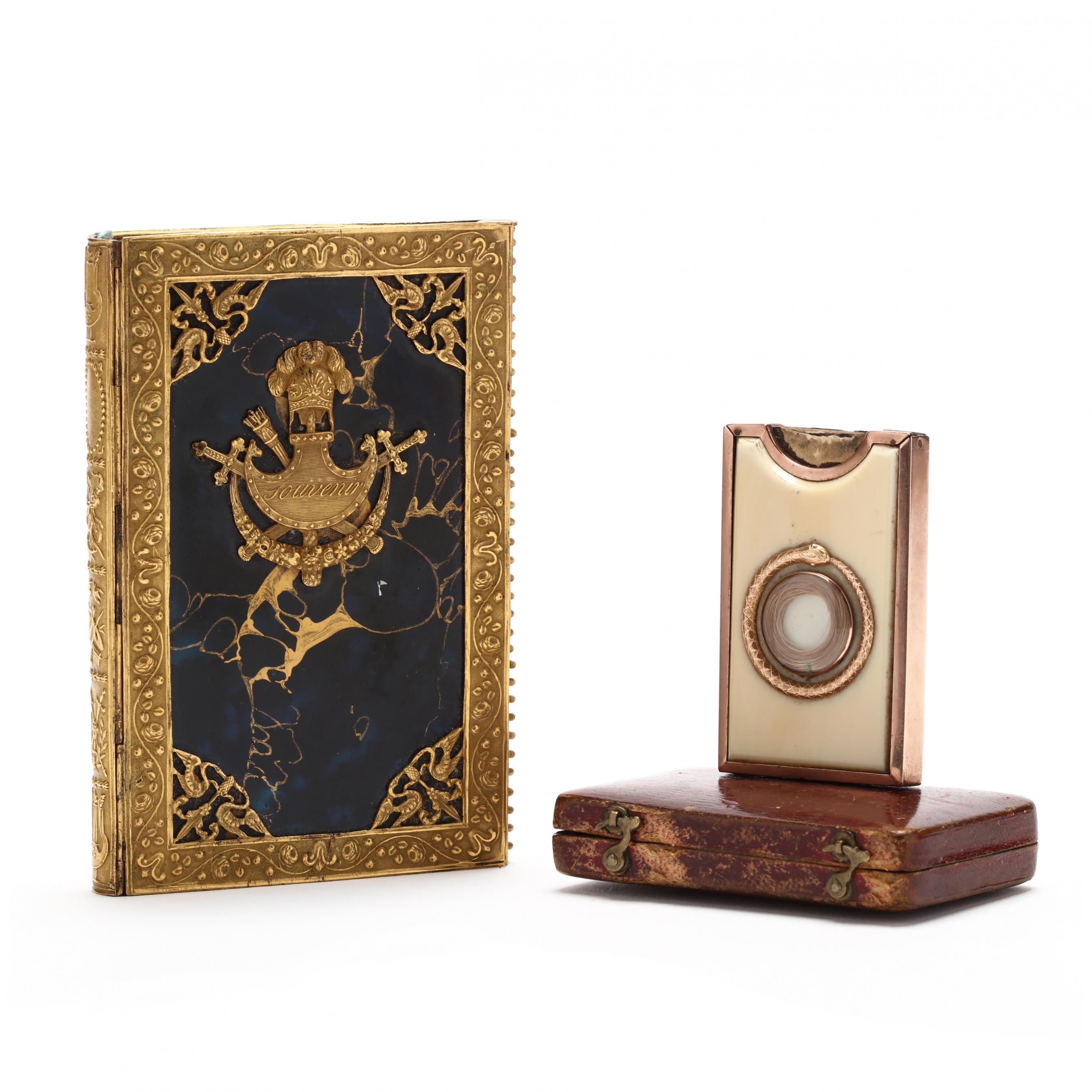 Two Early 19th Century Objects of Vertu, One with Royal Provenance
Lot Details & Additional Photographs
The first an ivory and gold mounted étui circa 1790, featuring the royal cipher of Princess Amelia, youngest daughter of George III, the recto featuring a wreath of hair within ouroboros (a circular frame in the form of a snake eating its tail), inside which is the London Almanack for the Year of Christ 1818, all presented within the Moroccan leather carrying case (ivory and gold case measuring 2.25 x 1 3/8 in.) (some rubbing to leather case); the second a French gold mounted aide memoire, circa 1818, the covers of luminous marbleized blue panels with unmarked mounts, retaining the original stylus fitting within the spiral edge, containing Les Poëtes et Les Belles published by Chez Janet, Libraire of Paris, and dated 1818 (4.25 x 2.75 in.).


A hand-written note accompanying the Almanack reads "Given by the Princess Amelia to Mrs. Moore, wife of the Archbishop, left by her to Mrs. R. Moore (illegible)." Two similar étuis, both given by Queen Charlotte to Anna Maria, Countess of Egremont, are in the Royal Collection Trust.


This lot contains animal or plant material that may be restricted under federal, state, and/or local law. Please refer to our Terms and Conditions of Sale.