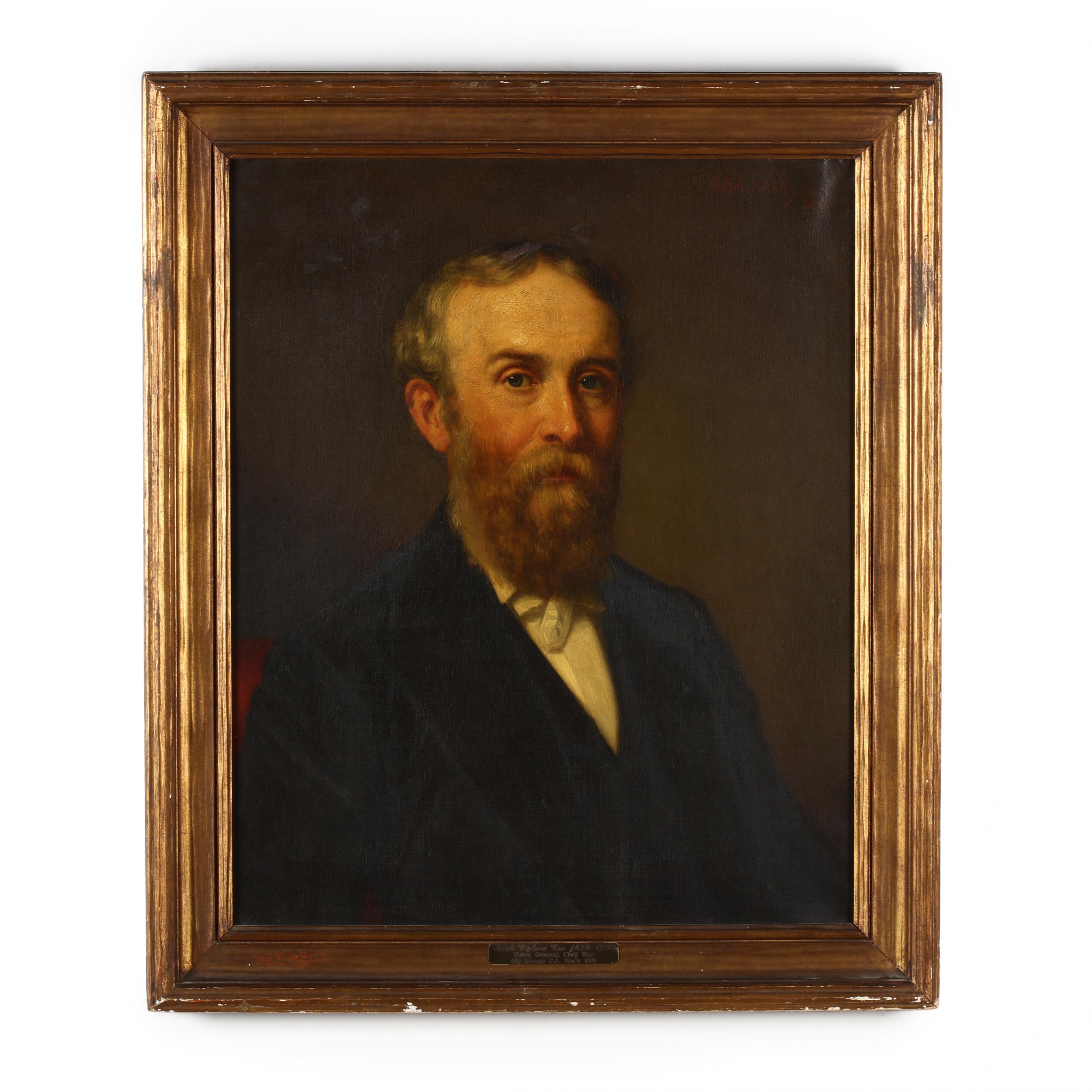 George P. A. Healy (American, 1813-1894), Portrait of Jacob Dolson Cox
Lot Details & Additional Photographs
Oil on canvas, signed and dated 1881 at upper right, inscribed "E. S. Balding / 1936" on the verso, presented in a gilt frame with later gilt gallery plaque.
SS 26.5 x 21.5 in.; DOA 32 3/8 x 27 3/8 in.
Several patches to the verso with associated re-touch visible under UV light; yellowing varnish; pull to canvas in upper right corner; minor rubbing to frame.