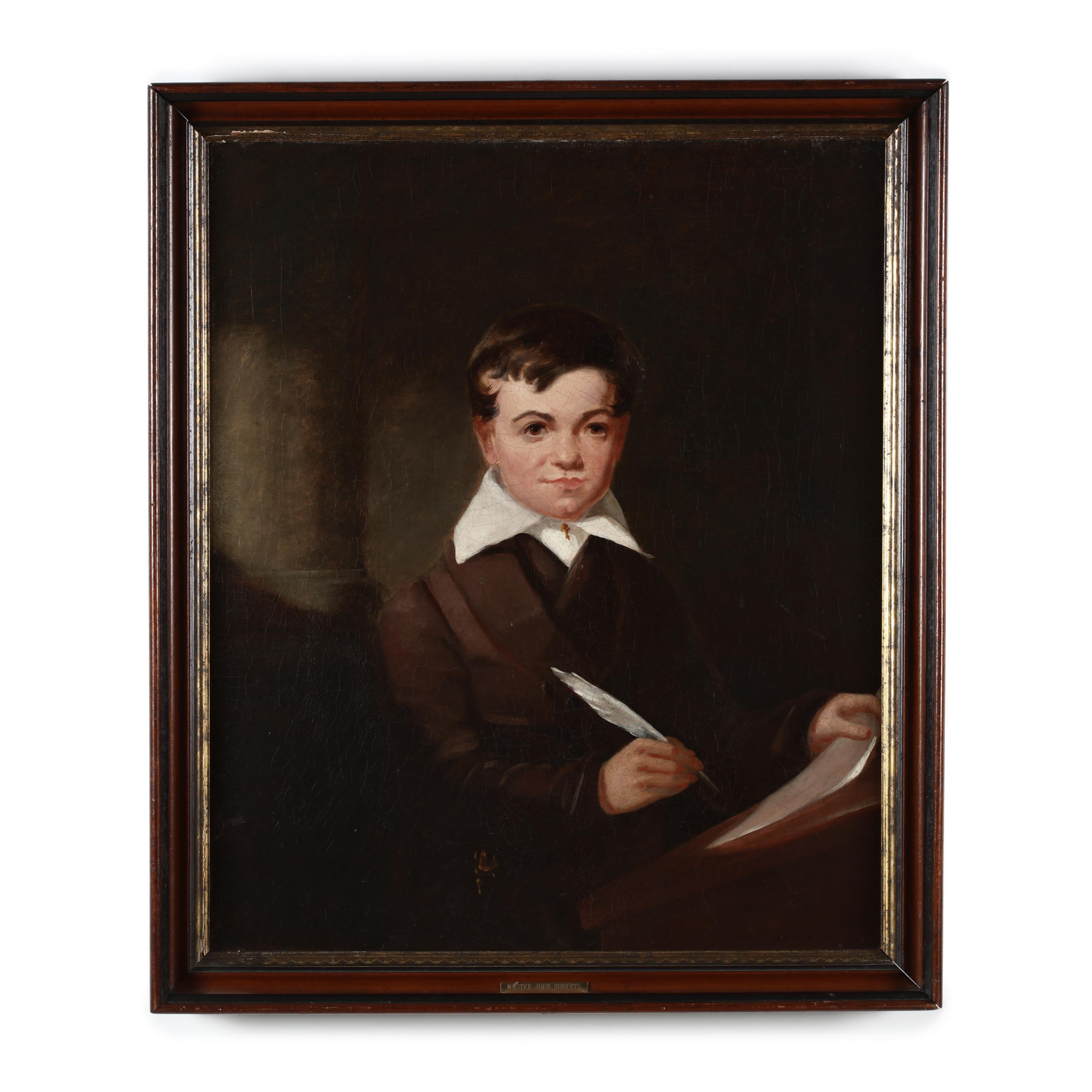 John B. Neagle (PA/NY, 1796-1865), Portrait of John Allison Roberts
Lot Details & Additional Photographs
Oil on canvas (lined), unsigned, presented in an antique mahogany frame with gilt filet and ebonized details and later brass gallery label.
SS 29.5 x 24.5 in.; DOA 33.5 x 28.75 in.
Notes affixed to the verso document two separate restorations, one in 1929 by Hannah Mee Horner of Philadelphia, PA, and another of unknown date by Joseph Amarotico (1931-1985), Pennsylvania Academy of Fine Arts, Philadelphia. Extensive craquelure with scattered re-touch visible under UV light.