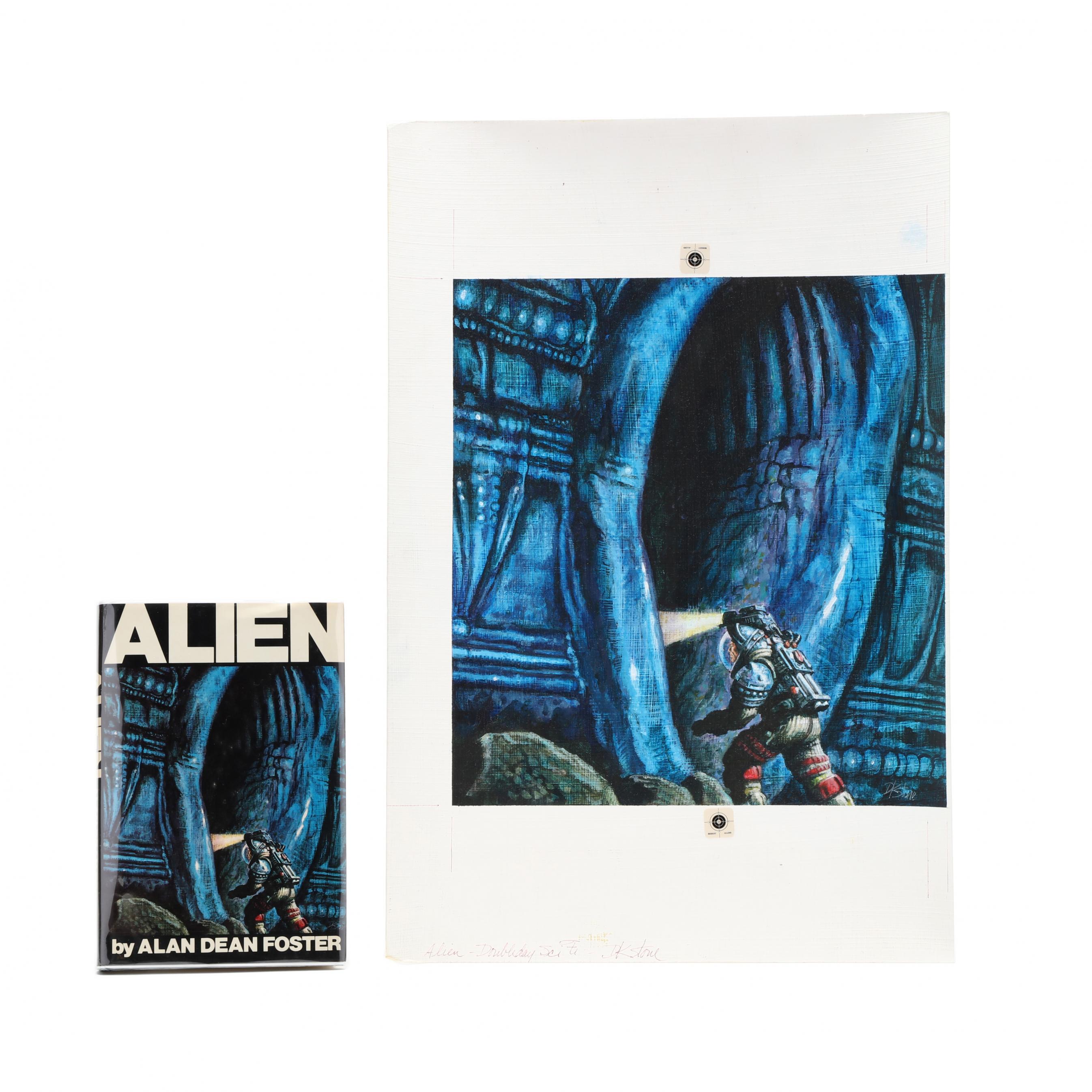 David K. Stone (Am., 1922-2001), Original Cover Art for Alien
Lot Details & Additional Photographs
Acryllic on thick paper with color separation register marks, the work signed "D K Stone" lower right and captioned Alien - Doubleday Sci Fi - D K Stone along lower edge. This image appeared on the cover of Alien (Warner Books, 1979) by Alan Dean Foster. A copy of this "novelization" with illustrated dust jacket is included.


Sheet 20 x 13.25 in.; painting 12.5 x 11.75 in.
Art and book in custom storage box.