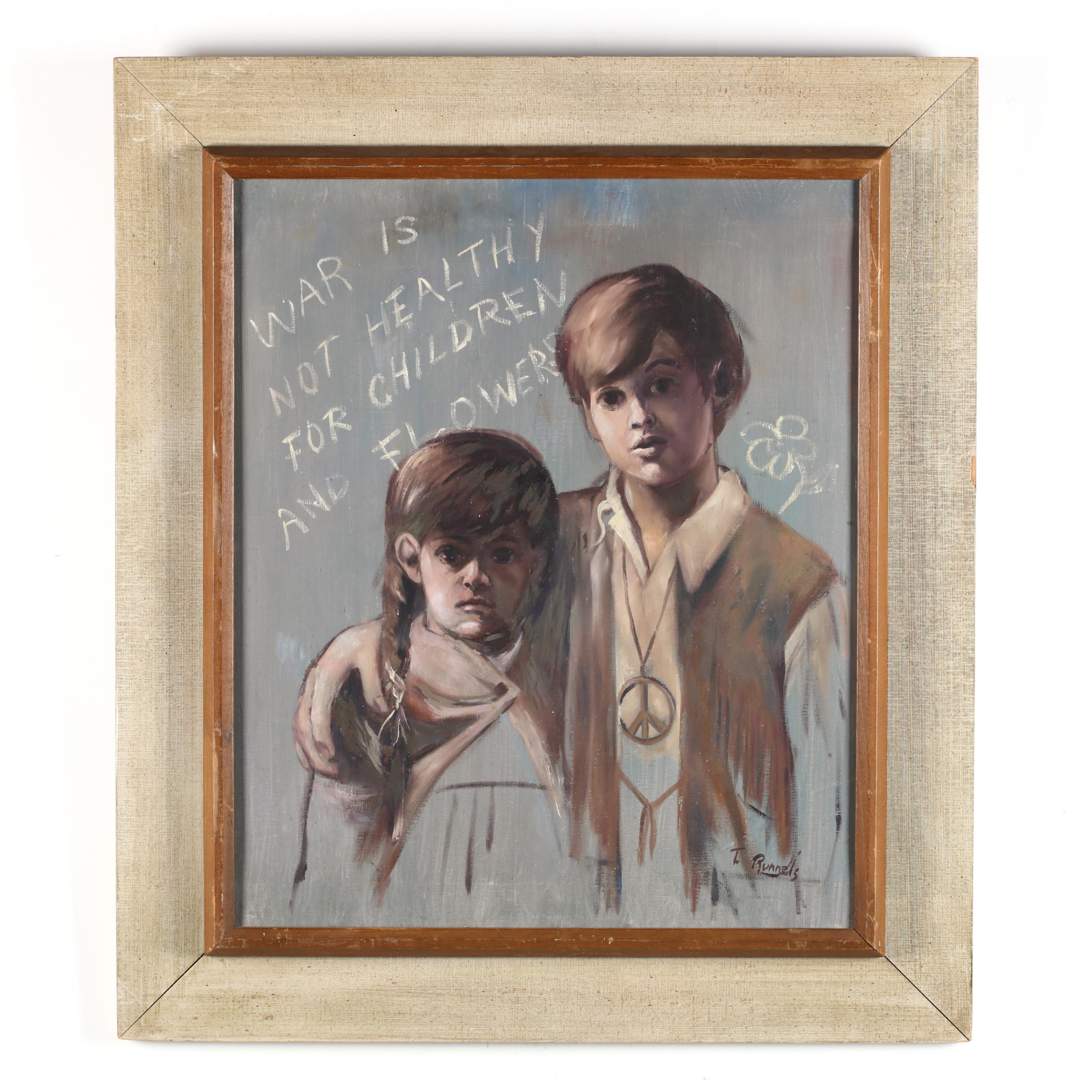 Tom Runnels (MO, 1933-2000), War is not Healthy for Children and Flowers
Lot Details & Additional Photographs
Oil on canvas, signed at lower right, presented in the likely original frame.
Tom Runnels was stationed in Japan during the Korean War. When he returned to the United States, he dedicated himself to painting, sculpture, and writing. Primarily working on commission, his artwork may be found on multiple continents.
Light surface grime and some minor abrasions.