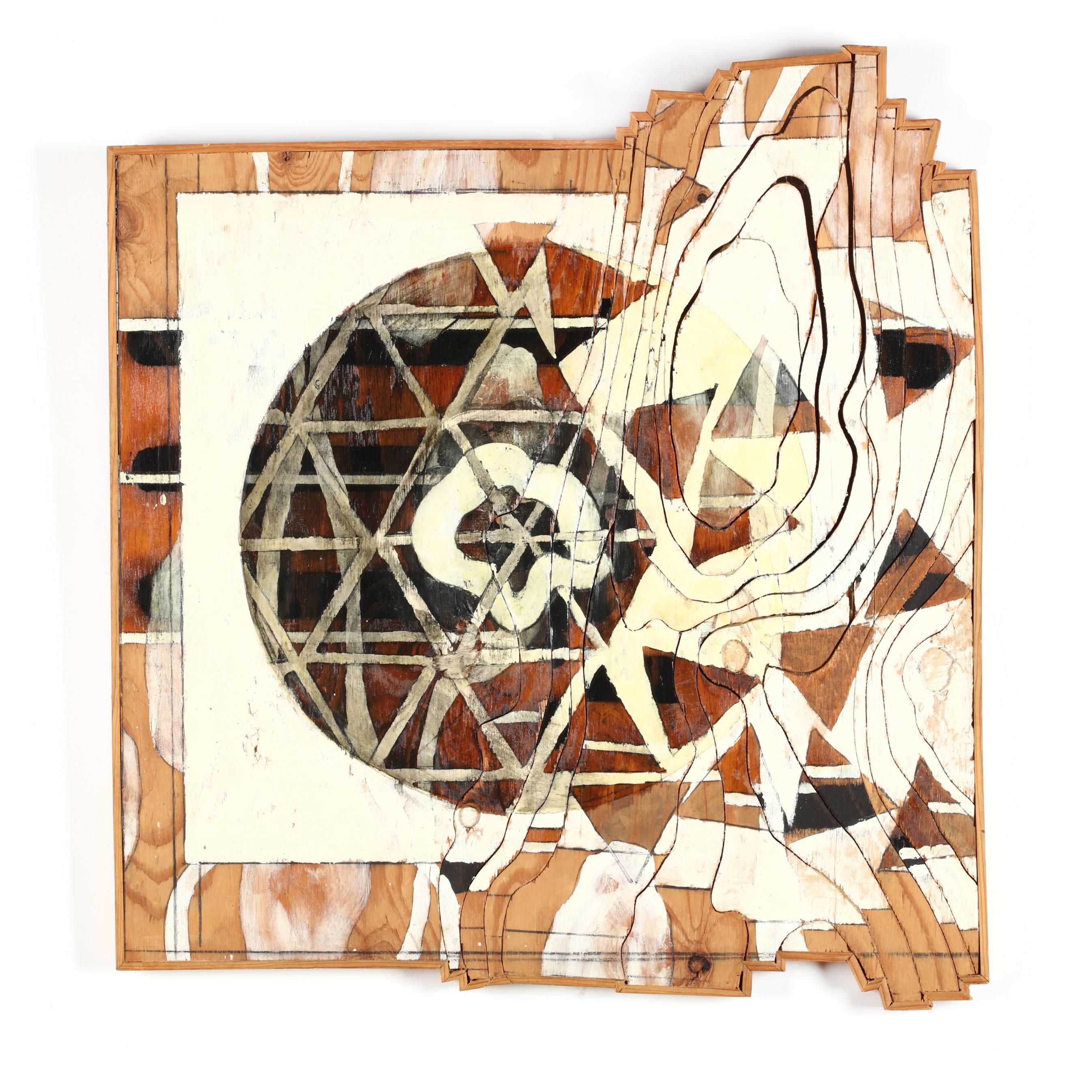 John R. Thompson (American, born 1947), Fragmented Image
Lot Details & Additional Photographs
Enamel and varnish on plywood, 1988, artist signed and inscribed to verso, also retains label from outside gallery to verso.
Luse Ross Gallery, New York, New York
The Whitney Museum of Art, New York, held an exhibition with similar works by Thompson called With the Grain: Contemporary Panel Painting (July 25-September 26, 1990: Whitney Museum of American Art at Philip Morris).


Some general age and yellowing to varnish.