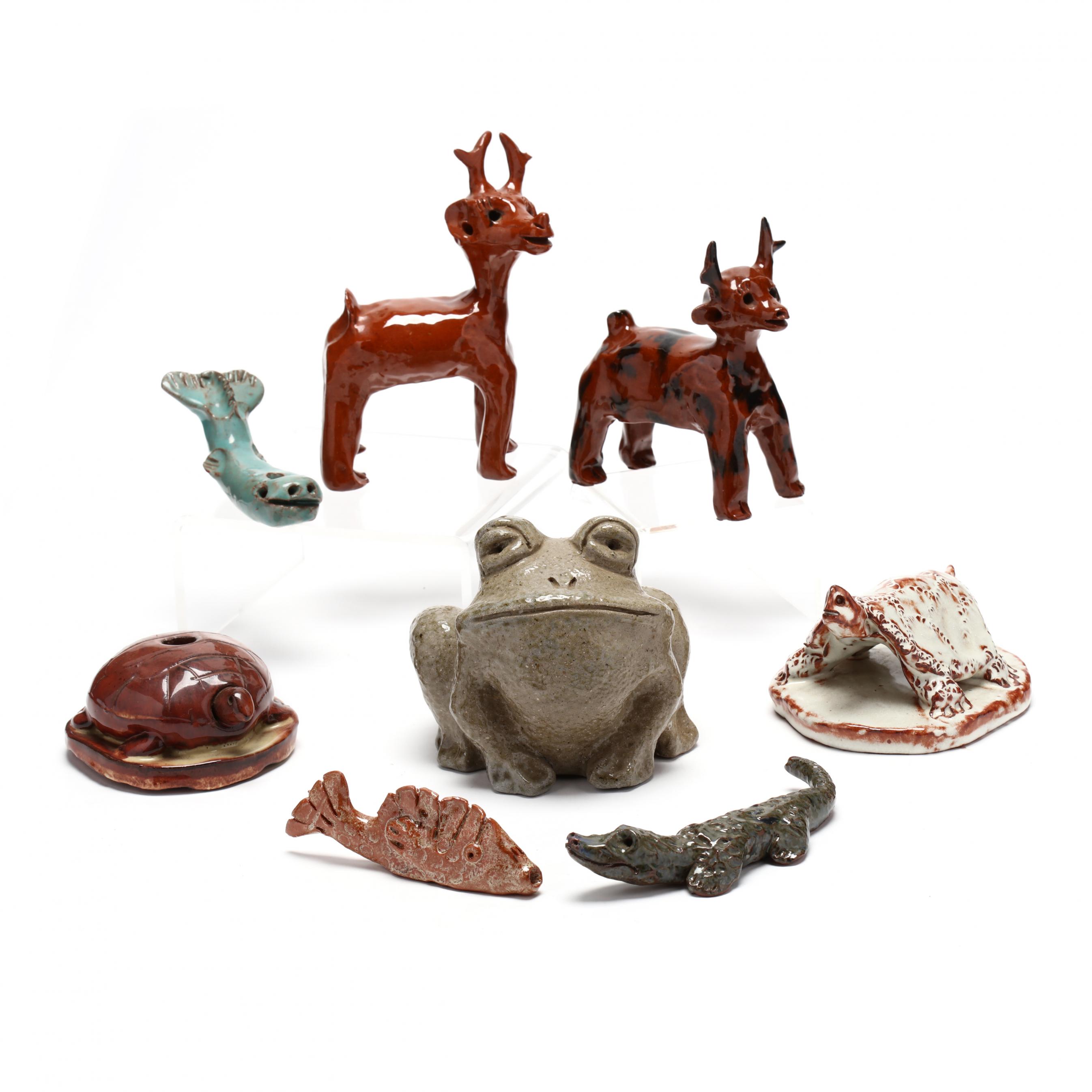 NC Folk Pottery, Eight Vintage Molded Animals, JB Cole and Jugtown
Lot Details & Additional Photographs
Featuring three by Waymon Cole, 1950s, two deer and a fish, inscribed "WC", an unmarked whale attributed to Waymon; two turtles, one marked "MS"; a salt-glazed frog signed Ina Bolick; an alligator inscribed "NC" (Nell Cole).
Frog 4.25 x 4 in.; Taller Deer 5.75 in.
Waymon Cole created molded animal figures as early as 1940s.
Larger deer with antler loss; whale with underside two flakes.