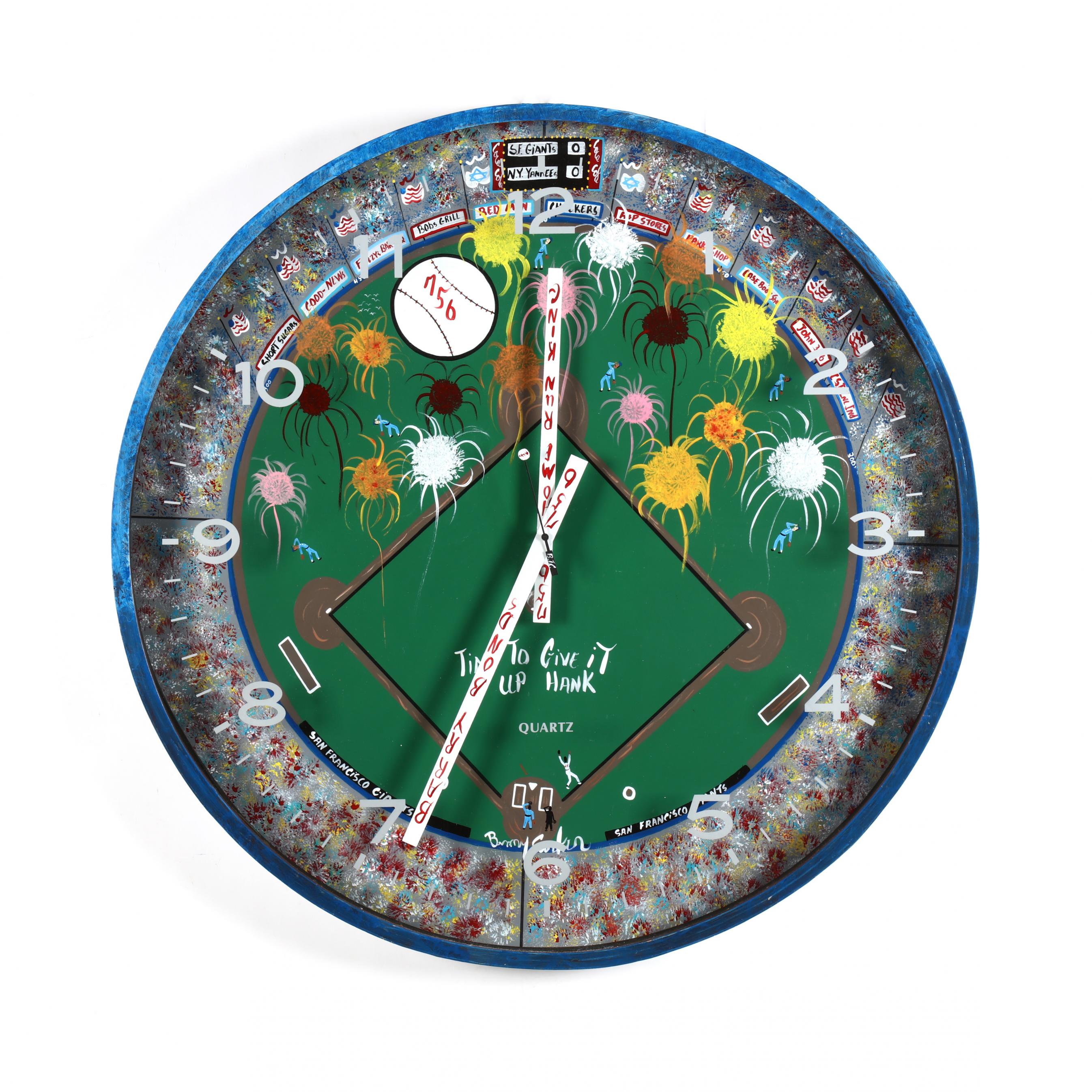 NC Folk Art, Benny Carter Baseball Theme Clock "Time To Give it Up Hank"
Lot Details & Additional Photographs
A large circular wall clock, acrylic on wall board, depicting a game between the San Francisco Giants and the New York Yankees, players against a green field gaze upwards at the colorful fireworks bursting above, signed bottom middle, hosed int a custom painted wood frame.
Sold at these galleries Feb.2019.
Working condition; slight white paint marks on frame otherwise fine.