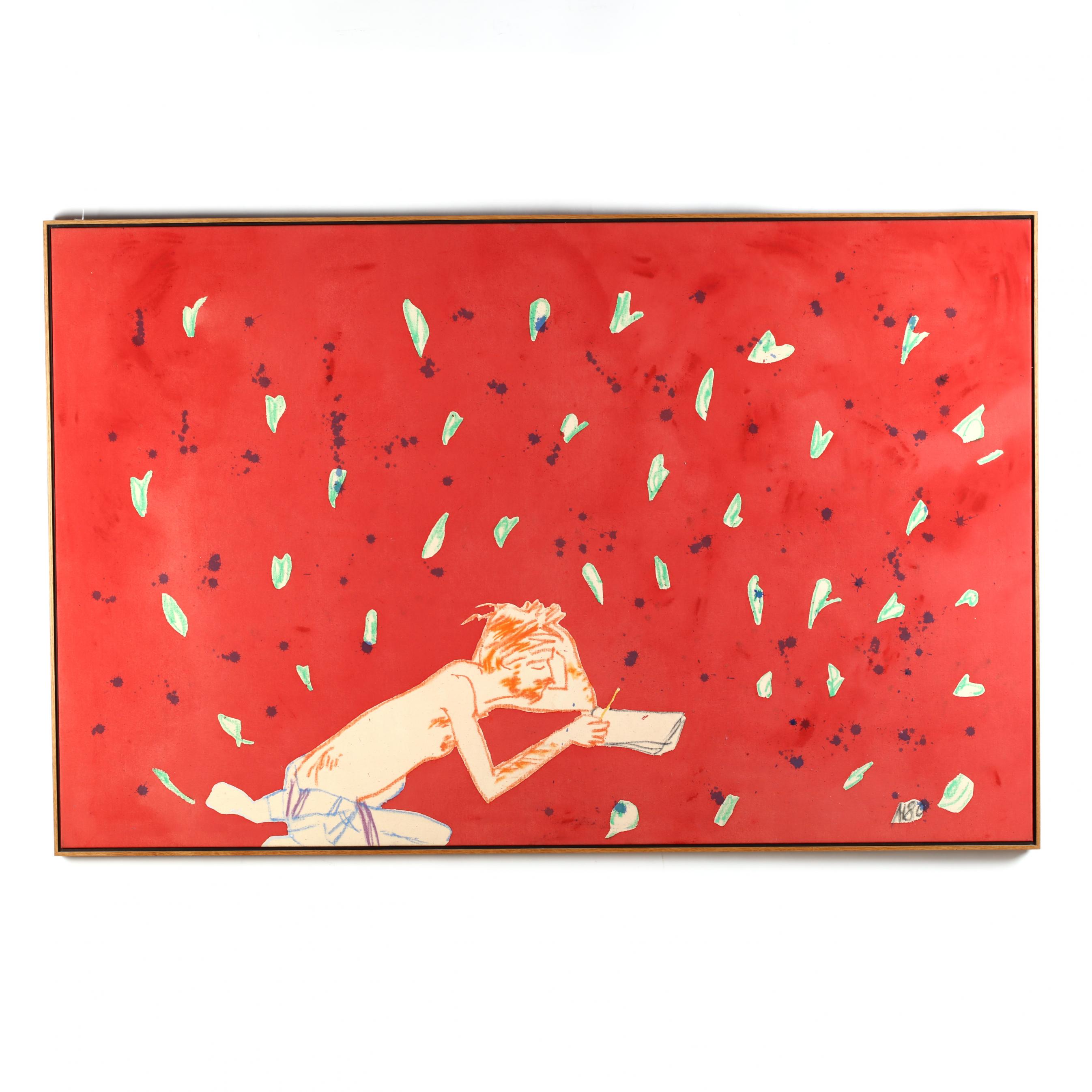 Andrew Hudson (D.C., b. 1935), Red Painting of Bill Working on a Crossword Puzzle
Lot Details & Additional Photographs
A large pastel and acrylic on canvas, monogrammed, framed, retaining two gallery labels on the verso.
Brody's Gallery, Washington, D.C.
Born in Birmingham, England, Andrew Hudson studied at Oxford University and the Slade School of Fine Art at the University of London. He accepted a position with The Washington Post in 1965 as the newspaper's art critic. Hudson left the paper after being asked to stop exhibiting his own work. He then began a long and successful career as a curator and professor of art history, writing, and Buddhism at the Washington Gallery of Modern Art and Corcoran Gallery.