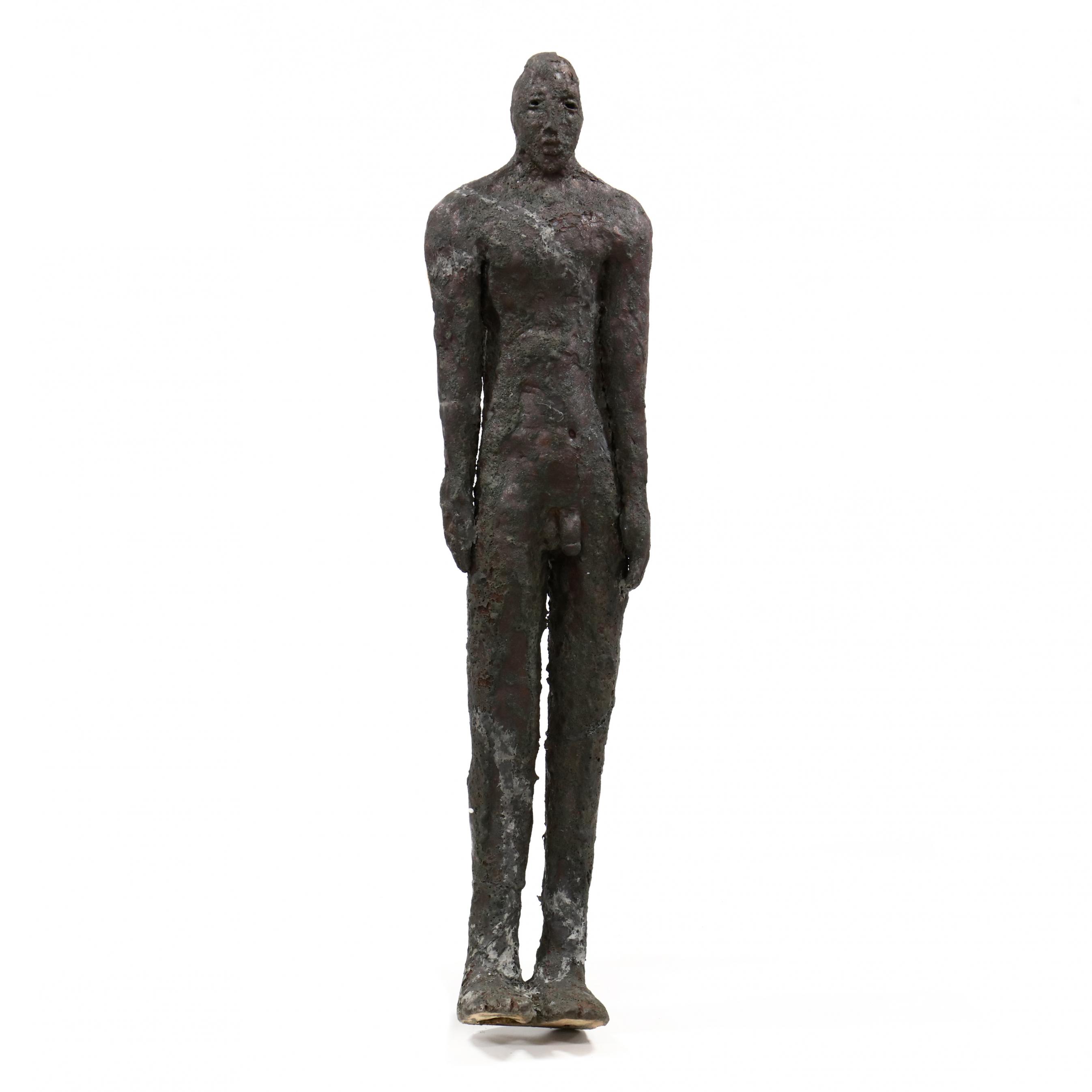 Mark Chatterley (MI), Life-Size Male Sculpture
Lot Details & Additional Photographs
Hand formed ceramic sculpture with a thick rough finish glaze.
Somerhill Gallery, Chapel Hill, North Carolina
The recipient of many awards and accolades, Chatterley describes his work as: "about traveling in the dream world. The place that exists between wakefulness and sleep. Betwixt and Between. I am interested in conscious thoughts and the space between thoughts. My work allows me to get to these spots. I try to make the pieces that are timeless yet contemporary. As if the sculpture was dug up from a civilization yet to exist."
Stabilized repairs to chest, left arm and ankles.