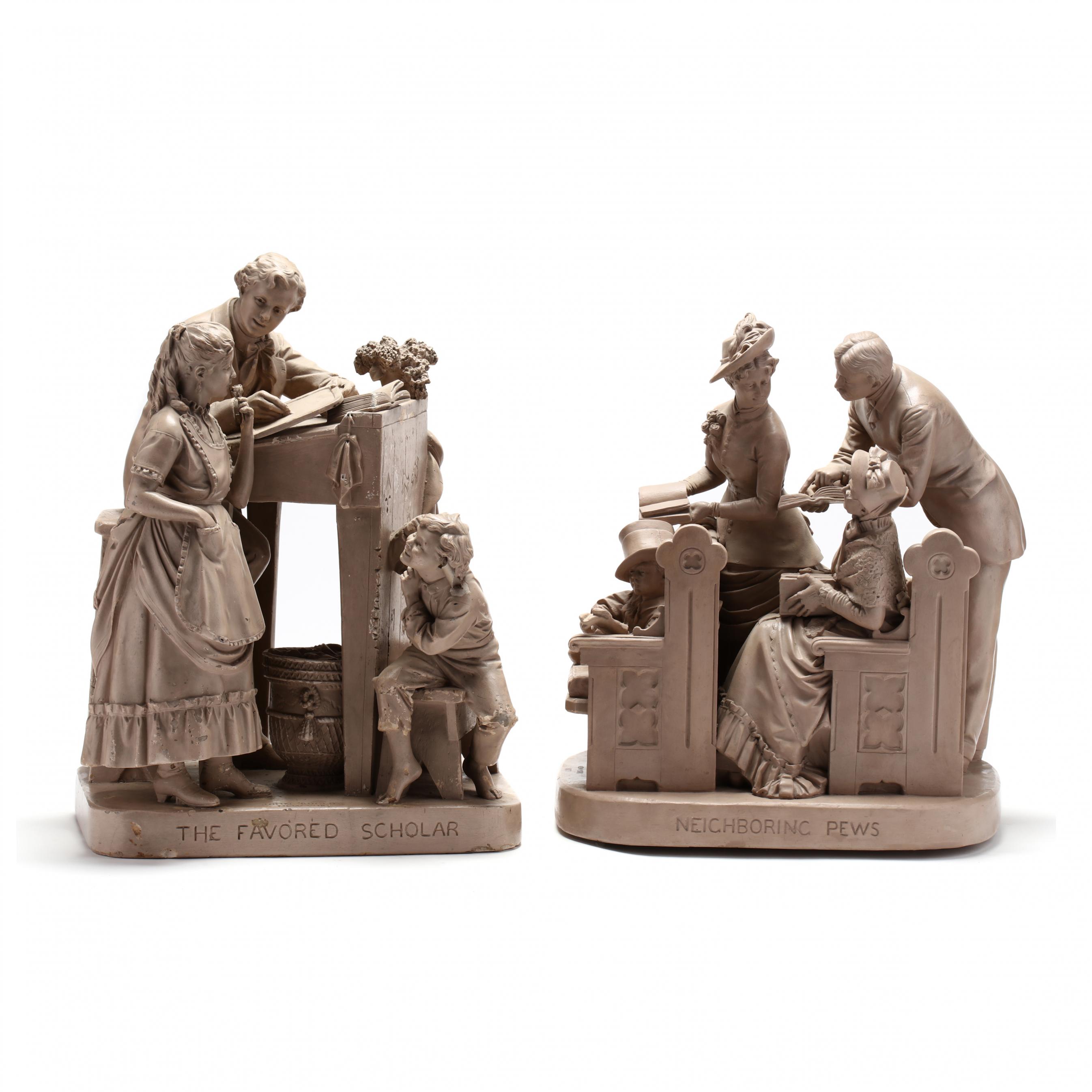 John Rogers, "Neighboring Pews" and "The Favored Scholars"
Lot Details & Additional Photographs
Both with impressed artist stamp and the "Neighboring Pews" dated 1883.
"Neighboring Pews" 18 x 15 x 11 in.
John Rogers (1829–1904) was an American sculptor who produced very popular, relatively inexpensive figurines in the latter 19th century. He became famous for his small genre sculptures, popularly termed "Rogers Groups", which were mass-produced in cast plaster."
"The Favored Scholar" with allover surface peeling.