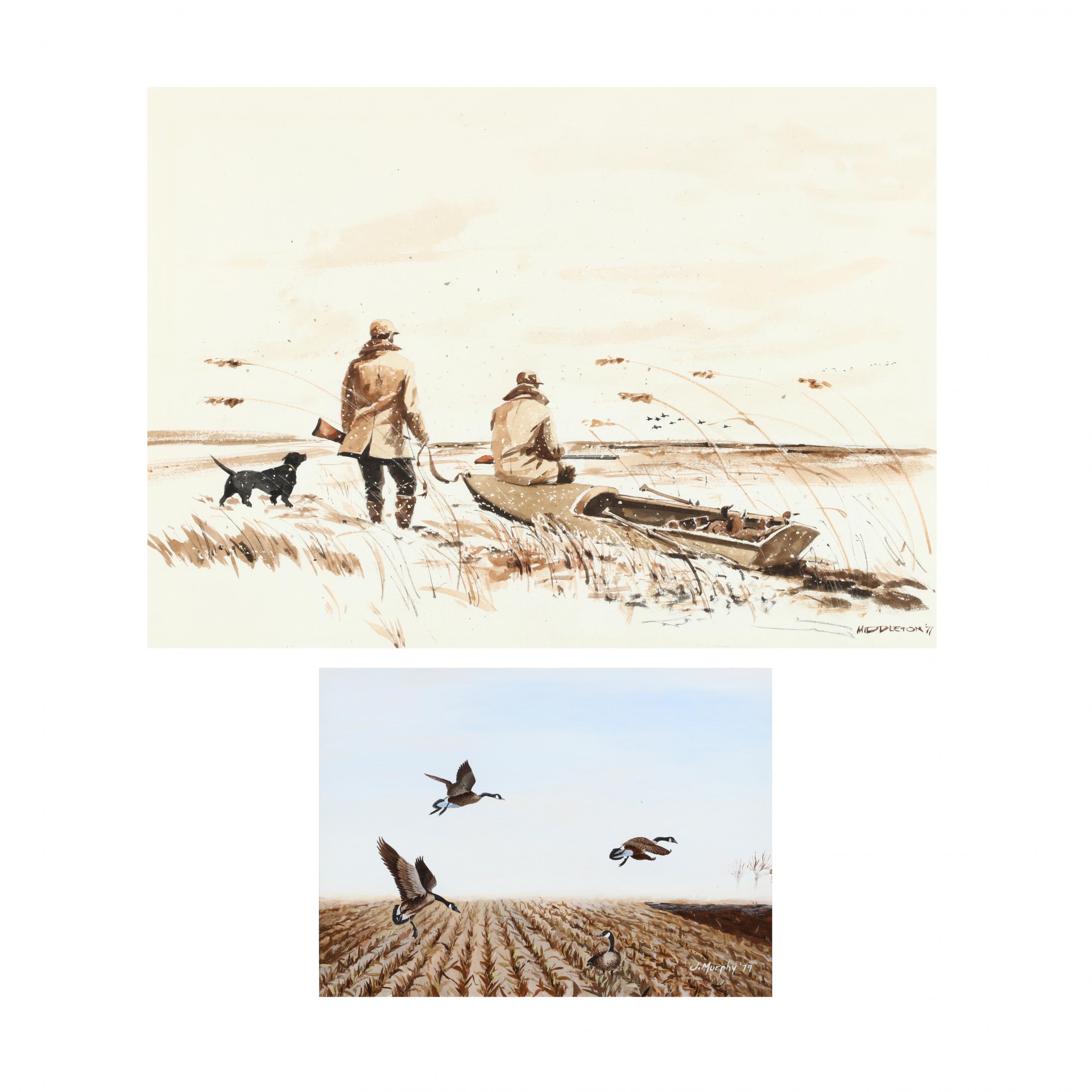 Two 20th-Century Waterfowl Related Works on Paper
Lot Details & Additional Photographs
The first a gouache and watercolor of geese over a field signed and dated "J. Murphy '79" at lower right; the second a watercolor duck hunting scene by Jim Middleton (Greensboro, 20th Century), signed and dated "Middleton '71," both matted and framed.
DOA 16.25 x 18.5 in. (the first); 22.25 x 27.5 in. (the second)
Good estate condition; not examined out of frames.