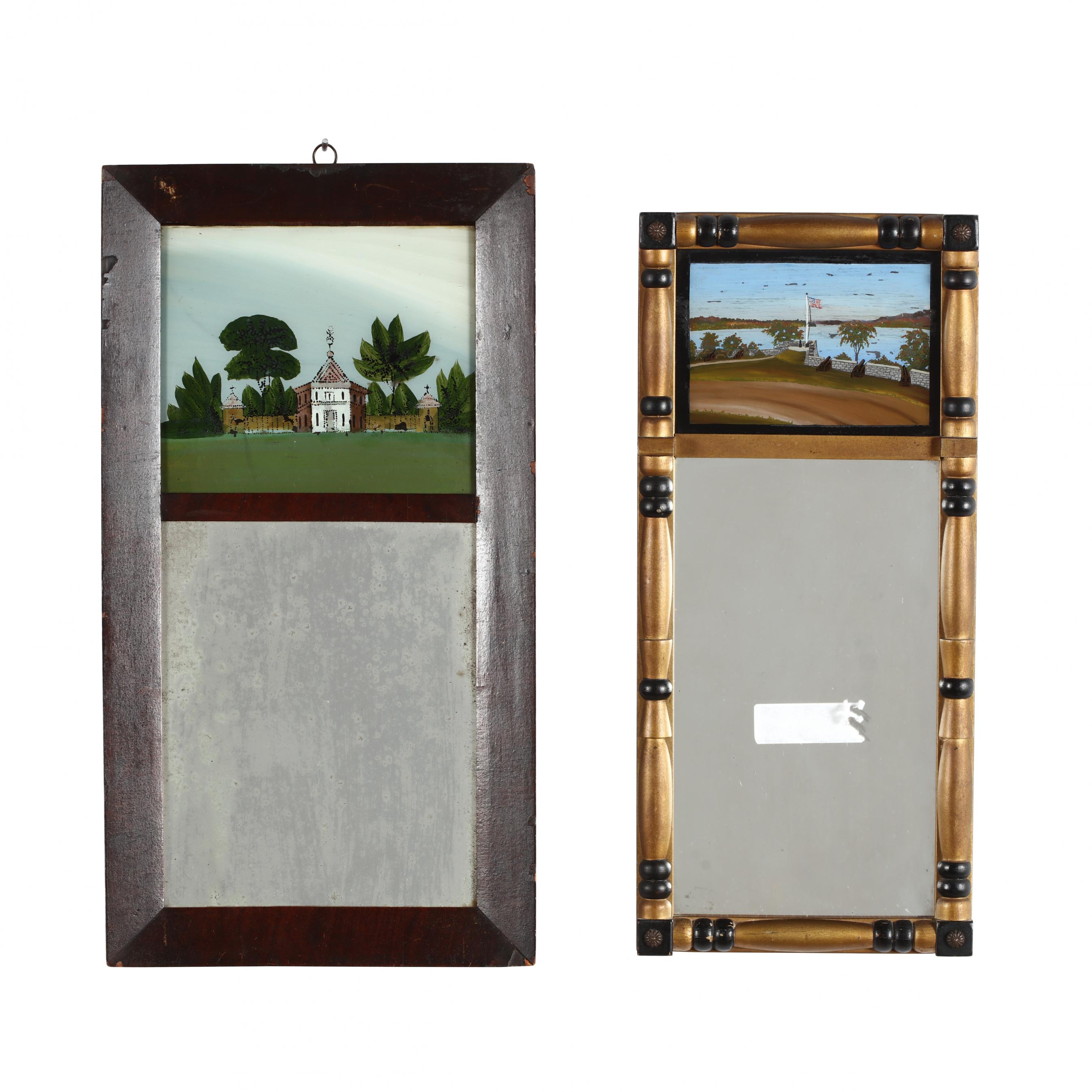 Two Antique Federal Style Eglomisé Mirrors
Lot Details & Additional Photographs
Each with reverse glass paintings, to include one painted mirror by Maurice C. Crandall (VT) titled Looking South From Port Ticonderoga, dated 1937; to also include a mirror with a painted image of a church, also early 20th century.


DOA 18 3/4 x 8 3/4 in. (the first); 20 1/2 x 11 in. (the second)
Some light nicks and chipping; second mirror with some silver loss.