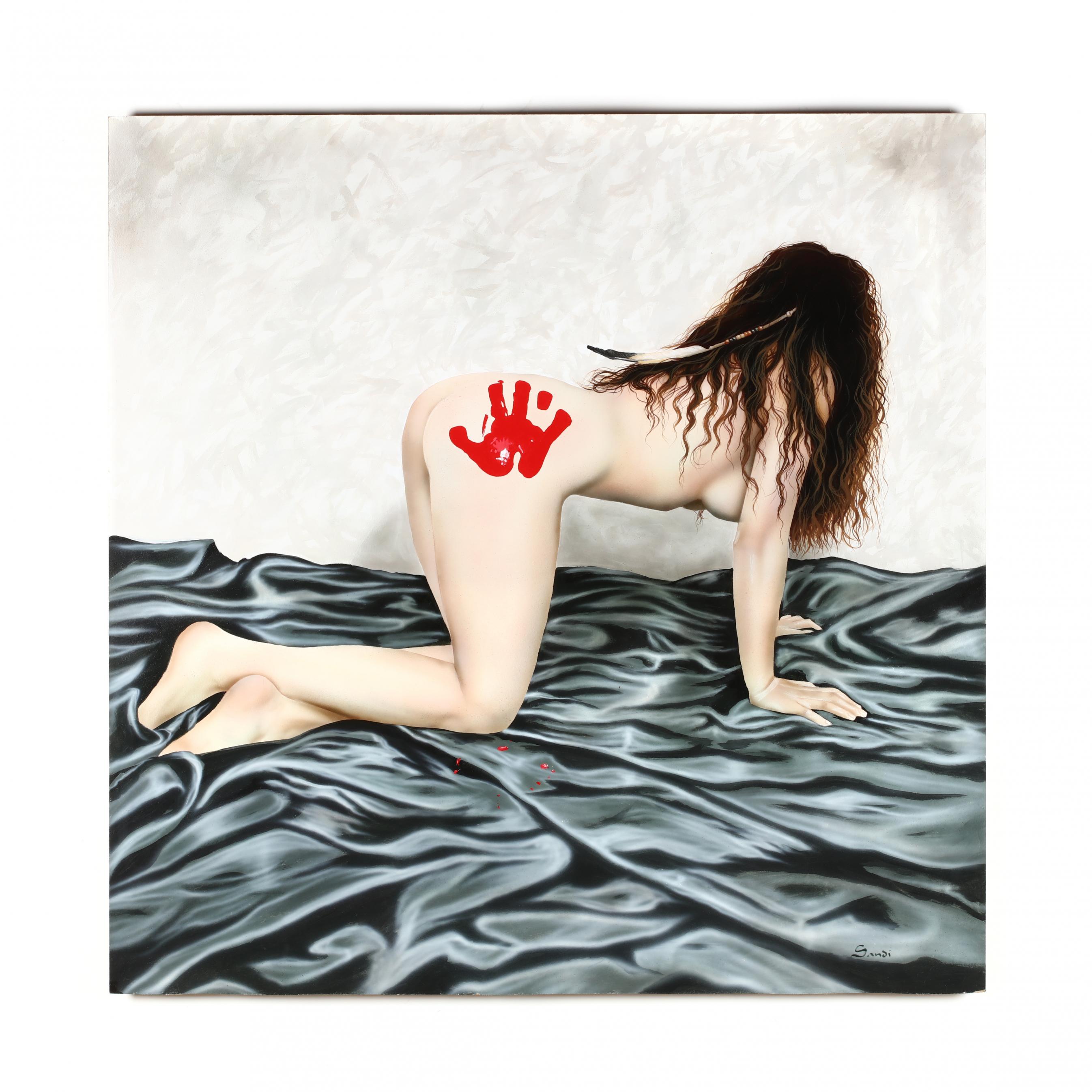 Sandi Baker (NC), Painted Pony
Lot Details & Additional Photographs
Acrylic on Masonite, circa 2005, signed at lower right, self-framed.
Sandi Baker and her husband, J.W., founded Wolf Song Studio in western North Carolina. We wish to thank the artist for confirming the authenticity of this painting. A certificate of authenticity will be provided to the winning bidder.
Minor rubbing to to edges of Masonite.