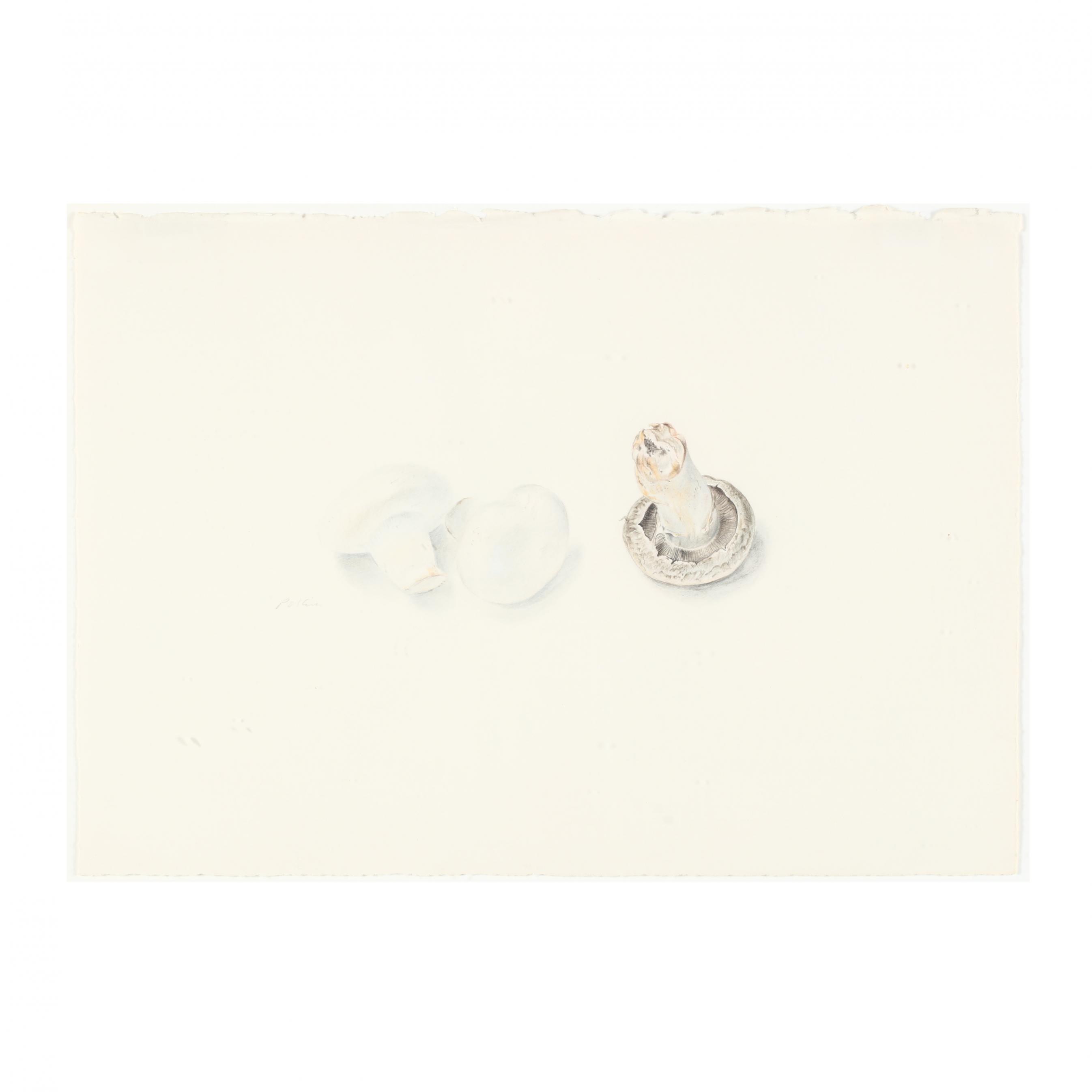 Po Kim (Korean-American, 1917-2014), Three Mushrooms
Lot Details & Additional Photographs
Colored pencil on paper, signed at lower left, mounted and framed under glass, retaining a gallery label on the verso.
Fairweather Hardin Gallery, Chicago, Illinois
Po Kim emigrated to New York from South Korea in the mid-1950s. He associated with the abstract expressionists, but managed to keep a serene Korean sensibility flowing through his work. In 2017, the Korea Society mounted a solo exhibition entitled Po Kim: In Search of Arcadia. His work is found in numerous prominent public collections including the Guggenheim and the Art Institute of Chicago.


Light toning to sheet - not examined out of the frame.