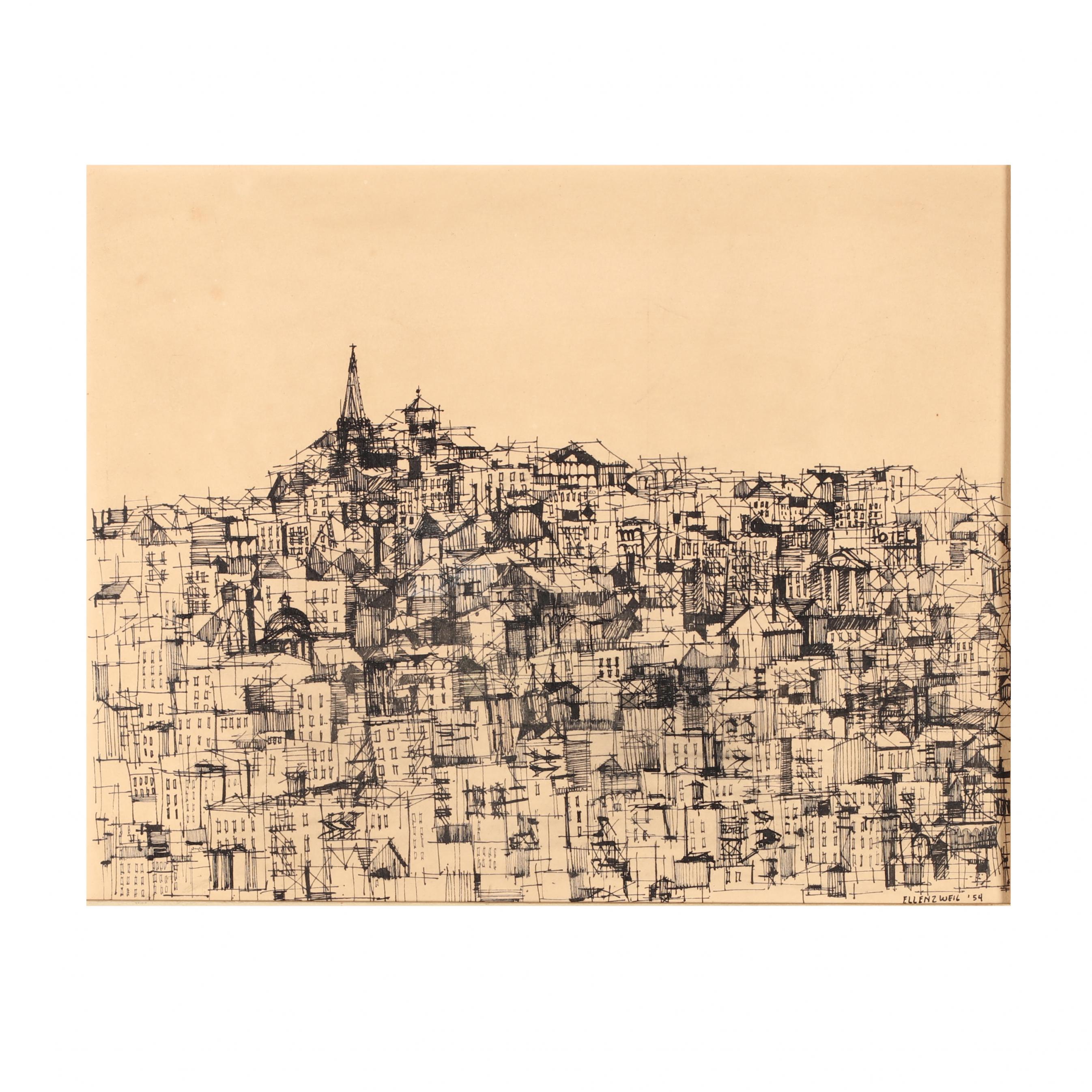 Harry Ellenzweig (MA, 1931-2014), Untitled (City Skyline)
Lot Details & Additional Photographs
Ink on paper, signed and dated 1954 at lower right, matted and framed.
Born in the Bronx, Ellenzweig studied architecture at NCSU under Buckminster Fuller. After traveling to Italy on a Fullbright scholarship, he worked first in Colorado and then in Boston as a professional architect. But throughout his life, he created two dimensional artwork, writing that his "paintings and drawings reflect a vision informed by the architect's eye, a passion for forms found in nature and images of cities — the shared heritage of real places in real time merging with an imagined and abstracted urban landscape." (Marquand, Bryan. "Harry Ellenzweig; designed elegant structures for academia, public transport." Boston Globe. June 23, 2014)
Extensive toning; some damp stains and dents to mat.