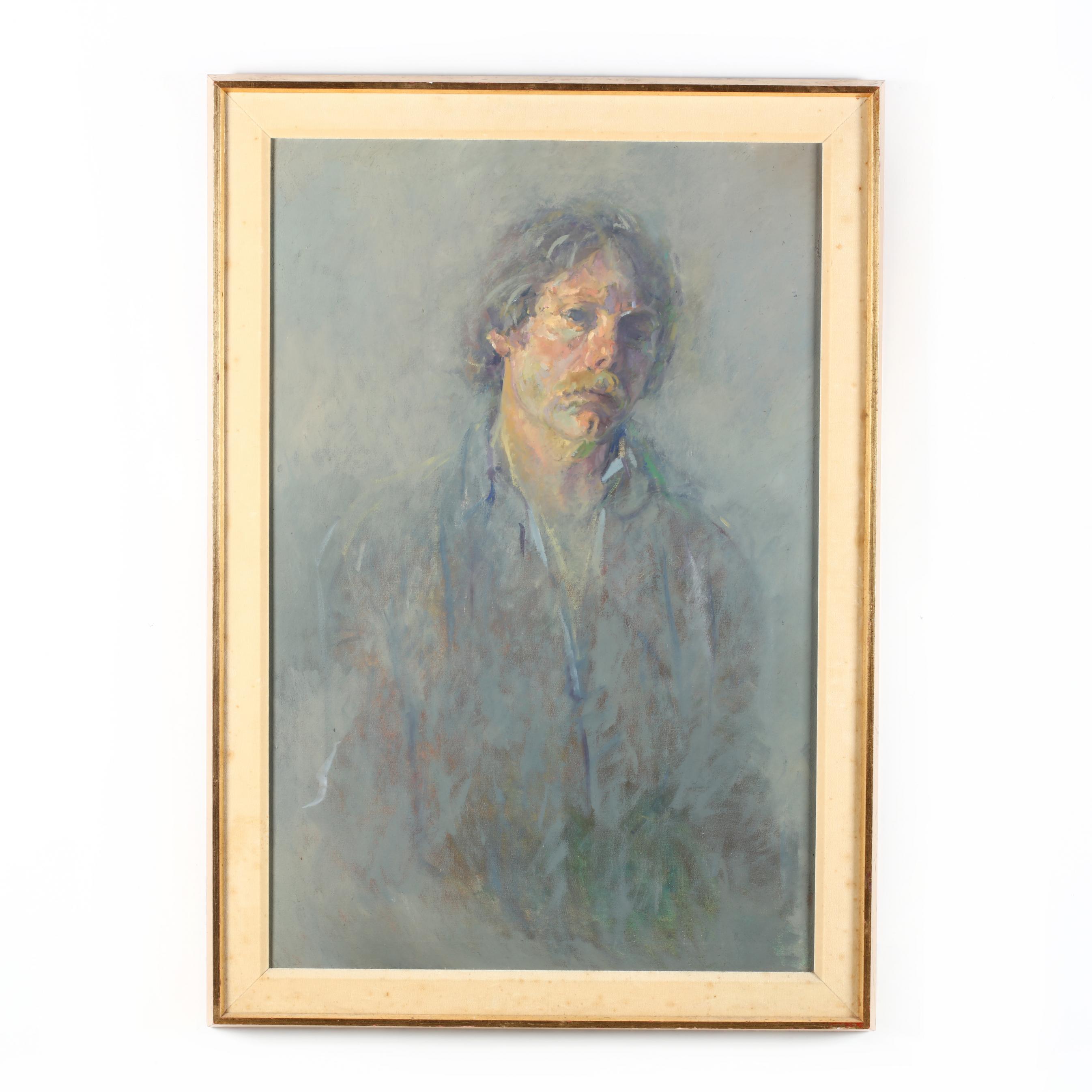 Richard Fennell (NC), Self-Portrait
Lot Details & Additional Photographs
Oil on canvas, unsigned, presented in the likely original frame with velvet liner.
Somerhill Gallery, Chapel Hill, North Carolina
Fennell received his BFA from the University of North Carolina - Greensboro and his MFA from East Carolina University in Greenville. He currently maintains studios in Whitsett and the mountains of North Carolina.